You are here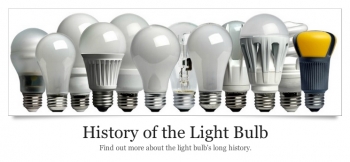 From the incandescent to CFLs to LEDs, we're exploring the long history of the light bulb and how it led to new technology breakthroughs that are helping consumers save money on their energy bills.
Our homes are a major source of energy use in the U.S. Improving the efficiency of new and existing homes while educating consumers about their energy use will help consumers save money and increase the nation's energy security.
The Energy Department supports research and development on innovative technologies that save energy and money while also working with local governments, utilities and nonprofits to provide opportunities for families to make smart, cost-effective energy upgrades to their homes. From basic information on water heaters and insulation to home energy audits and appliances, the Department's Energy Saver website provides consumers with practical tips and advice on ways to cut their energy use.