The biannual U.S. Department of Energy (DOE) Wind Research and Development (R&D) Newsletter provides recent news about the DOE Wind Energy Technologies Office's R&D projects, news, accomplishments, and recent publications.
Letter from the Wind Energy Technologies Office Director, Robert C. Marlay
As the new director of the Wind Energy Technologies Office, I am pleased to join a superb team of professionals at DOE and our National Laboratories in working to advance the prospects of wind energy—on land, offshore, and distributed throughout the country. There are huge opportunities for wind energy, as well as challenges, and we have exciting plans for the future to address them. I am eager to get out and about and meet with many of you who are joining with us in this bold endeavor.
DOE's National Renewable Energy Laboratory (NREL) and Sandia National Laboratories (Sandia) are searching for ways to maximize the advantages of large-scale rotors and their potential for increased energy generation. Their work as part of DOE's Big Adaptive Rotor (BAR) project aims to develop 5-MW land-based turbines with 206-meter (m) rotors.
Basic math can easily explain the benefits of larger turbines. To sum it up, bigger equals better.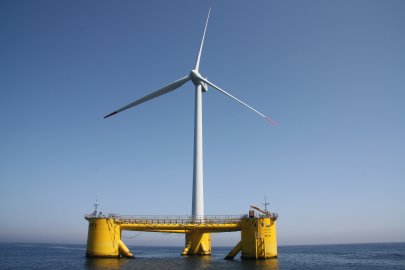 SpiderFLOAT Innovation Puts a New Spin on Offshore Wind
A new scalable offshore floating wind system provides novel solutions to cut costs and overcome challenges of deepwater offshore environments.
Learn more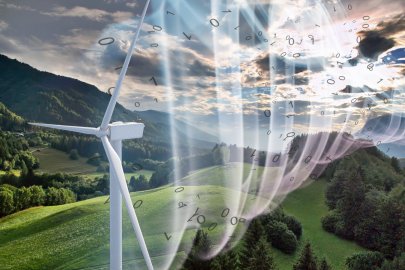 Portal Makes Secure Access to Validated Data a Breeze
A2e initiative addresses the need to have reliable, applicable wind data by establishing and funding the Data Archive and Portal (DAP).
Learn more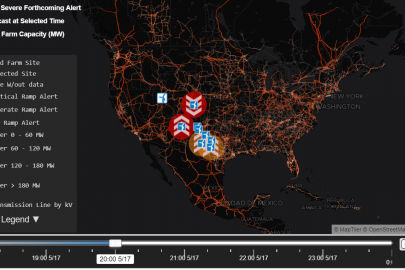 New Tool Keeps Wind Power On Course
System operators have a new tool for bringing intuition to the deluge of wind data—a visualizer for wind power forecasts called WindView.
Learn more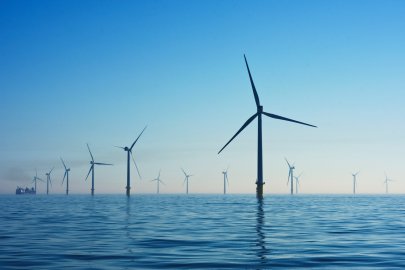 Offshore Wind Workshop Addresses Industry Challenges
Offshore wind representatives met this spring to discuss meteorology and oceanography research to support offshore wind projects in the U.S.
Learn more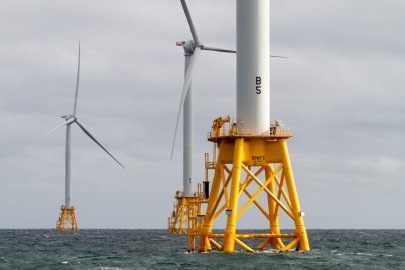 2018 Offshore Wind Technologies Market Report
Offshore wind market, technology, and cost trends in the United States and worldwide.
Learn more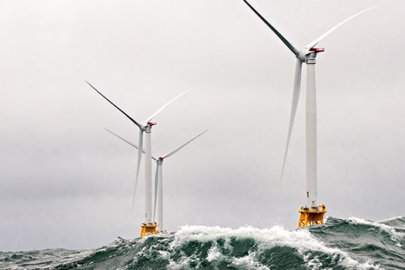 Top 10 Things You Didn't Know About Offshore Wind Energy
Learn more about efforts to develop America's vast offshore wind resources.
Learn more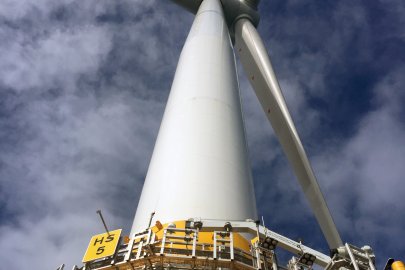 Top Trends in Offshore Wind
Top trends leading the offshore wind market into a decade of unprecedented growth.
Learn more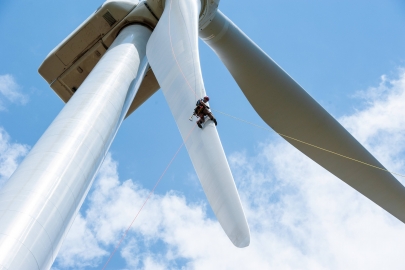 Top 10 Things You Didn't Know About Wind Power
Brush up on your knowledge of wind! Get the details on a few of the lesser-known wind energy facts.
Learn more
DOE's EERE Small Business Innovation Research (SBIR) program has awarded grants to two wind energy projects for their first phase of research:
An energy-saving process to repurpose waste from end-of-life wind turbine blades (Carbon Rivers)
A system for offshore wind plant operators to monitor turbines and diagnose problems remotely (Qualtech Systems).
Three more SBIR grants were awarded to wind energy projects that demonstrated commercial feasibility for the second phase of research:
A new blade coating that will reduce damage to wind turbine blades caused by lightning (Aquanis)
A low-cost marine atmospheric boundary layer measurement system (Helios Remote Sensing Systems)
A profiling microwave radiometer for offshore wind farms (Boulder Environmental Sciences & Technology).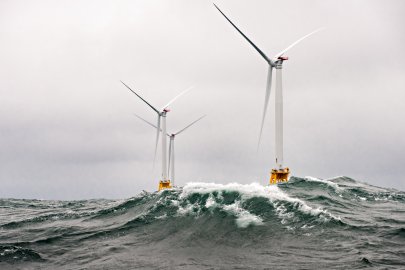 National Offshore Wind R&D Consortium Request for Proposals
The National Offshore Wind R&D Consortium has announced the availability of funding for additional offshore wind R&D topics.
Learn more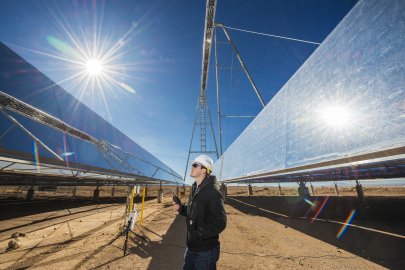 Department of Energy Announces 2019 Technology Commercialization Fund Projects
Projects will strengthen partnerships between National Laboratories and private sector companies to deploy promising technologies to the marketplace.
Learn more
DOE Awards $6.8 Million in Wind Energy Research Projects
DOE selected ten projects totaling $6.8 million that will reduce the impacts of land-based and offshore wind energy on bats and other wildlife.
Learn more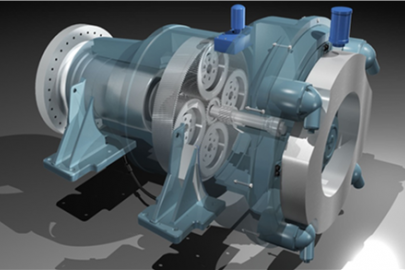 DOE Selects Advanced Wind Turbine Generator Projects
Awards will help researchers develop lightweight, efficient turbine drivetrain systems for tall wind and offshore applications.
Learn more
Wind R&D Newsletter
Subscribe to learn more about DOE Wind Energy Technologies Office R&D projects, news, accomplishments, and recent publications.
This newsletter is also available for download: