Author: Meltem Urgun-Demirtas, Laboratory Relationship Manager, Argonne National Laboratory
Airplanes and their jet fuel (more specifically, the carbon-packed emissions generated when airplanes fly) pose a real – and growing – hurdle to reducing greenhouse gas emissions from the transportation sector. Despite becoming 130% more efficient since 1978, airplanes are still responsible for 2% of the CO2 emissions caused by humans and 11% of U.S. transportation-related emissions. According to the International Air Transport Association (IATA), the industry is expected to double within the next 15 years, and it is impractical to electrify or power airplanes with batteries for long-distance flights. Those who fly the sky need to pursue new fuels and technologies, just as the automotive and power industries have done. 
On September 9, the White House issued a Sustainable Aviation Fuel Grand Challenge to inspire an increase in the production of sustainable aviation fuels (SAFs) to at least 3 billion gallons per year by 2030 and potentially to 35 billion gallons by 2050. By reducing costs, enhancing sustainability, and expanding production and use of SAFs, the aviation industry may be able to cut greenhouse gas (GHG) emissions in half compared to conventional fuel. 
The grand challenge outlines a greener pathway to cleaner, bluer skies. But, where to begin? 
Scientists at the Department of Energy's Argonne National Laboratory (Argonne) know the answer. 
Innovative thinkers at Argonne, led by Michael Wang, developed the Greenhouse gases, Regulated Emissions, and Energy use in Technologies (GREET) model in the mid-1990s to evaluate and compare the energy and environmental impacts of various fuels and vehicles. It draws on data from the Environmental Protection Agency, the Energy Information Administration, federal research, leading simulation programs and tools, peer-reviewed publications and a wealth of data from industry and government agencies. The expansion of GREET for SAF life-cycle analysis in recent years has been supported by DOE's Bioenergy Technologies Office.
Since its debut, GREET has emerged as the gold standard for life cycle analysis of a wide range of vehicle technologies and energy systems. It can calculate total energy consumption, fossil fuel energy use, greenhouse gas emissions, air pollutant emissions and water consumption of almost any given vehicle/fuel system, including aviation. Many governmental agencies have used the GREET model to design policies to reduce greenhouse gas emissions. Wang and researchers at Argonne's Systems Assessment Center have been using GREET to study how SAFs influence aviation sustainability since 2012. This work led the team to collaborate with the Federal Aviation Administration, commercial aviation and trade organizations, and airlines such as United.
Notably, the International Civil Aviation Organization (ICAO) is using GREET to develop a global market-based scheme to limit international aviation CO2 equivalent (CO2e) greenhouse gas emissions: the Carbon Offsetting and Reduction Scheme for International Aviation (CORSIA). This requires airlines to offset CO2e emissions that exceed 2019 levels through credits from using CORSIA Eligible Fuels that result in smaller carbon footprints. Examples of such fuels are SAFs from biomass, vegetable oils, and waste CO2 sources. Wang and Uisung Lee of Argonne, together with researchers from several other organizations, have used GREET to develop carbon intensities of more than 30 SAF production pathways so far for the CORSIA.
Argonne's GREET model is exactly the right tool to help the aviation industry rise to the new challenge.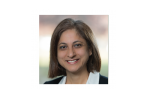 Meltem Urgun-Demirtas
Meltem Urgun-Demirtas is a group leader of process development research in Argonne National Laboratory's Energy Systems division, where she brings over 15 years of diverse experience in waste and water treatment, biofuels production, and materials synthesis for energy and environmental applications.
more by this author