In April we announced the formation of a new Interagency Task Force on Natural Gas Storage Safety to look at how we can better ensure the safe storage of this energy resource following the natural gas leak at California's Aliso Canyon site. Natural gas provides heat to millions of American homes and is anticipated to provide a third of our nation's total electric power generation this year. It is necessary to provide communities with peace of mind that they can continue to count on natural gas to keep the lights on without facing events like the Aliso Canyon leak.
To that end, on June 1, in response to a request from California's grid operator, the Federal Energy Regulatory Commission (FERC) took action to reduce stress on Southern California's electric grid this summer, while Aliso Canyon remains closed as repairs and safety evaluations continue. Specifically, FERC accepted proposed tariff revisions intended to mitigate risks that could lead to power outages.
In addition, the Task Force is studying three primary areas: integrity of natural gas wells at storage facilities, vulnerability to energy reliability in the case of future leaks, and public health and environmental effects from natural gas leaks. We have scheduled the following workshops to hear from stakeholders:
Technical Workshop on the Implications of Increasing Electric Sector Natural Gas Demand: Today, on June 7, DOE's Office of Energy Policy and Systems Analysis is convening stakeholders from the gas and electricity sectors for an in-depth discussion on natural gas and electricity modeling and planning. An important element of that conversation is the role of underground gas storage facilities in ensuring reliability of electric power generation and heating during periods of high demand.
Workshop on Well Integrity for Natural Gas Storage in Depleted Reservoirs and Aquifers: On July 12-13, DOE's Office of Fossil Energy will hold a workshop in Denver with operators, regulators, and technical experts to examine the current state of wellbore integrity in underground gas storage fields, and to consider ways to reduce the possibility of future subsurface containment failures. Additional details are available here.
Public Workshop on Underground Natural Gas Storage Safety Regulation: As PHMSA initiates regulatory actions to help ensure the safety of natural gas storage facilities, PHMSA will bring stakeholders, including federal and state agencies, industry, and interested members of the public together to increase the level of technical understanding of underground natural gas storage safety. The 1-day workshop is free of charge and will be webcast live. Additional information and registration details will be available here.
The Task Force is also gathering information about the public health implications of natural gas leaks. Task Force participants from the Environmental Protection Agency (EPA) and the Centers for Disease Control (CDC) have been in close contact with state and local officials in California as they study the health and environmental impacts of the Aliso Canyon leak. Those agencies will share findings with the Task Force in the months ahead. EPA is closely monitoring efforts to measure the climate effects of the greenhouse gases emitted during the Aliso Canyon leak and to design a plan to mitigate those effects.
The findings from all of the Task Force's efforts will be summarized and made public later this year.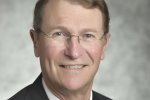 Franklin (Lynn) Orr
Dr. Franklin (Lynn) M. Orr served as the Under Secretary for Science and Energy from December 17, 2014 to January 20, 2017.Dr. Franklin (Lynn) M. Orr served as the Under Secretary for Science and Energy from December 17, 2014 to January 20, 2017.
more by this author