"Think big; throw long" was the philosophy Pat Dehmer shared with approximately 300 high school students gathered for the Science Day plenary lecture at the National Science Bowl ® (NSB).
The National Science Bowl ® is a competitive science education event sponsored by the U.S. Department of Energy (DOE). Every year, middle and high school students compete in regionals tournaments for a chance to travel to Washington D.C. and win the national title.
Dehmer, the former acting director of the DOE's Office of Science (SC), used this opportunity to introduce the NSB students to the 10 national laboratories and 27 user facilities that are stewarded by DOE's Office of Science.
She shared her philosophy and the insider knowledge she gained in her 21 years as an associate director of SC's Basic Energy Sciences program, then as deputy director overseeing all SC science program offices for nine years, and lastly, a final three years as acting director of SC.
Dehmer called the user facilities "21st century tools of science" and shared stories about the facilities and their areas of discovery. The user facilities are federally sponsored research centers made available to scientists who are working in the areas of high performance computing, basic energy sciences, biological and environmental research, fusion energy, nuclear physics, and high energy physics.
The idea and practice of big science was first promoted by E. O. Lawrence, the physicist who conceived and developed the first cyclotrons, early particle accelerators. In 1946, Lawrence began his campaign for big science, asking for government support to build big machines in order to make large, expensive, and time-intensive science discoveries. That support led to many of the predecessors of today's facilities. In fact, two DOE national laboratories are named after Lawrence.
Dehmer's "Think big; throw long" philosophy means to think about science done in a big way. This approach means creating research programs that span decades - from the planning stage to start-up to years of discovery to decommission - involving multiple teams of many researchers and staff. Big also refers to the costs; presently more than 50% of the $6.6 billion annual SC budget is devoted to user facilities.
"I appreciate this opportunity to showcase pieces of the Office of Science portfolio," said Dehmer. "If you think big, you might fail. But you might succeed. That is the tradition of the Office of Science."
The U.S. Department of Energy Office of Science manages the National Science Bowl® and sponsors the NSB finals competition. The Office of Science is the single largest supporter of basic research in the physical sciences in the United States and is working to address some of the most pressing challenges of our time. For more information please visit the Office of Science website.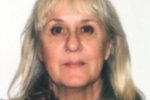 Sandra Allen McLean
Sandra Allen McLean (sandra.mclean@science.doe.gov) is a communications specialist in the Office of Science's Office of Communications and Public Affairs.
more by this author