The Portsmouth plant enriched uranium from 1954 until 2001 through a process called gaseous diffusion.
The Portsmouth Gaseous Diffusion Plant operated from 1954 to 2001. Located in Pike County, Ohio, the plant occupies about 1,200 acres of the 3,777-acre federally-owned Portsmouth Site. The plant was one of three large gaseous diffusion plants in the United States initially constructed to produce enriched uranium to support the nation's nuclear weapons program and, in later years, enriched uranium used by commercial nuclear reactors. After the Cold War, weapons-grade uranium enrichment was suspended and production facilities were leased to the private sector. In 2001, enrichment operations were discontinued at the site. 
DOE's Office of Environmental Management began its environmental cleanup program at the site in 1989 and the effort continues today in cooperation with the U.S. and Ohio Environmental Protection Agencies.  Decontamination and decommissioning (D&D) of the plant commenced in 2011 and is ongoing.  
PORTSMOUTH SITE ACTIVITIES
PORTSMOUTH NEWS
VIEW ALL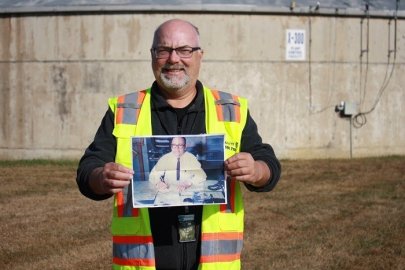 Family Connects With Past on Portsmouth Site Public Tour
November 14, 2023
Public tours at EM's Portsmouth Site are often filled with retirees, curious to see what's new, or local residents, eager to get a first glimpse of the site.
Learn more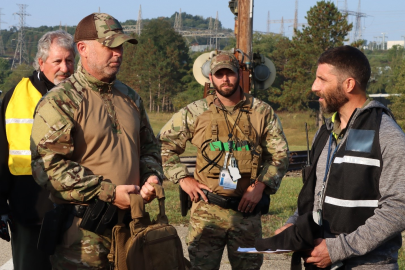 Exercise Tests Portsmouth Site's Security Preparedness
November 7, 2023
About 50 participants served in an exercise at the Portsmouth Site to test the response time and efficiency of security police officers and other personnel during a security-related incident.
Learn more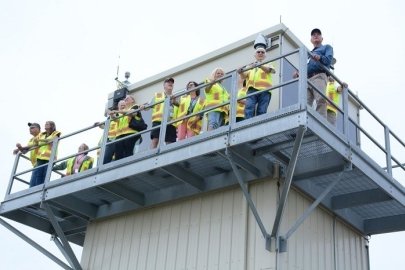 Portsmouth, Paducah Wrap Up Successful 2023 Public Tours
November 7, 2023
EM's Portsmouth/Paducah Project Office (PPPO) sites in Portsmouth, Ohio, and Paducah, Kentucky, recently completed another successful public-tour season boosted by an influx of visitors from across the country.
Learn more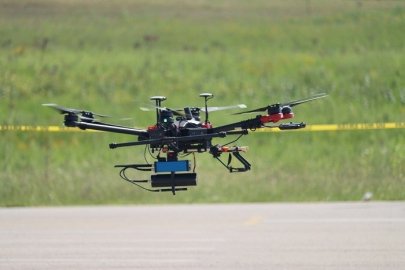 Radiation-Detecting Drone Soars Over Portsmouth for Collaborative Testing
October 31, 2023
A drone outfitted with radiation detectors recently underwent testing at the Portsmouth Site for potential future use as part of growing collaboration between EM and the state of Ohio.
Learn more
Upcoming Events
No published event results match the selected office and/or event type filters
Subscribe to Portsmouth News
Enter your email address to receive Portsmouth News articles.