You are here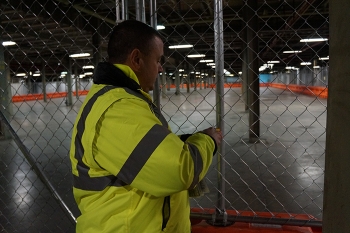 A physical security specialist with Wastren-EnergX Mission Support, LLC conducts a secured-area inspection as part of the contractor's security oversight duties at the Portsmouth Gaseous Diffusion Plant Site.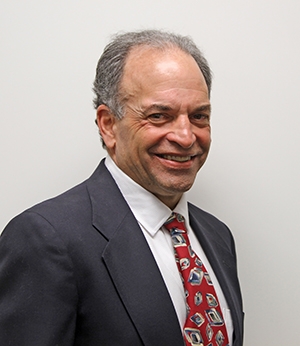 Patrick Marmo, manager of procurement at CH2M HILL Plateau Remediation Company in Richland, Wash.
WASHINGTON, D.C. – Two contractors supporting EM cleanup have been recognized with awards from DOE's Office of Small and Disadvantaged Business Utilization. 
   Wastren-EnergX Mission Support, LLC (WEMS) was named Small Business of the Year. The firm was a joint venture created by Wastren Advantage, Inc. and EnergX LLC to provide facility support services at the Portsmouth Gaseous Diffusion Plant in Piketon, Ohio.  
   Patrick Marmo, manager of procurement at CH2M HILL Plateau Remediation Company (CHPRC) in Richland, Wash., was named Federal Management Contractor Procurement Director of the Year.
   Award winners were recognized at the 15th Annual DOE Small Business Forum & Expo held recently. The complete list of awardees is here.
   WEMS incorporated safety, quality, sustainability and security into its fiscal year 2015 work, resulting in sustained safety performance, uninterrupted services, an improved infrastructure, solutions to support the fiscal year site mission goals, and exceeding cost savings goals — all while promoting and maintaining a strong safety culture and at a cost significantly under budget, according to its award. 
   In fiscal year 2015, WEMS performed its work at 11 percent under budget, totaling $3.1 million. It participated in DOE's Supply Chain Management Center (SCMC) program, enabling it to maximize procurement cost savings. It also successfully implemented "eAuction" and "eCatalog" tools and utilized SCMC management agreements to exceed strategic sourcing goals.
   The contractor identified and acquired excess electronic property from other government agencies, avoiding $96,000 in costs. It also improved workforce ergonomics by using a $30,000 Ohio Bureau of Worker's Compensation grant to contact an ergonomist to evaluate work scopes, and buy equipment for records management and shipping and receiving.
   "We want to thank EM and the Portsmouth/Paducah Project Office for a partnering relationship of open communication, respect, and trust," said Damon Detillion, project manager for WEMS and now current infrastructure contractor Portsmouth Mission Alliance, LLC. "The WEMS employees, who accepted the responsibility to work safely while proactively serving the customer, are very deserving of this prestigious award."
   Marmo implemented several noteworthy practices, including supporting a CHPRC initiative to select small business construction firms with quality assurance programs. As a result CHPRC's construction subcontracting is now performed primarily by small businesses.
   Marmo also orchestrated the qualification of a woman-owned small business to be included in a pool of eligible well-drilling companies. As a result, awards to woman-owned small businesses increased by 72 percent, or $9.6 million, in fiscal year 2015.
   "The successful candidate has displayed leadership and commitment to maximizing small businesses utilization through policies, procedures, outreach, and creating an atmosphere of "small business first" throughout their organization," according to the award announcement.