FY 2022 in Review
The Bipartisan Infrastructure Law and Inflation Reduction Act greatly increased LPO's capacity to promote critical investments in energy technology, transportation, and critical infrastructure in the United States; and LPO moved quickly and carefully to implement these changes in an effective manner that fulfills the mission of the office while protecting taxpayer resources. All told, FY 2022 marked the beginning of a new era of opportunities for federal support for low-carbon innovation and new avenues of economic growth. 
LPO achieved 4 new conditional commitments for over $4B in loans in FY 2022, significantly advancing its mission to empower the private sector in the clean energy transition. In FY 2022, LPO also closed its first loans in both its Title 17 and ATVM programs since 2015. 
Every active LPO borrower remaining in the portfolio repaid principal in FY 2022, achieving $1.7 billion in principal retirement and $523 million in interest payments to the U.S. Treasury. Cumulative principal payments now exceed $13.7 billion, 43% of the $31.6 billion LPO has disbursed. The portfolio remains concentrated in creditworthy assets, with 70% of exposure held by investment-grade borrowers, and it maintains a low aggregate loss rate of 3% of funds disbursed. 
Read the full report or view the presentation deck to learn more: 
LPO FY 2022 Annual Portfolio Status Report
LPO FY 2022 Annual Portfolio Status Report's Presentation Deck
PREVIOUS REPORTS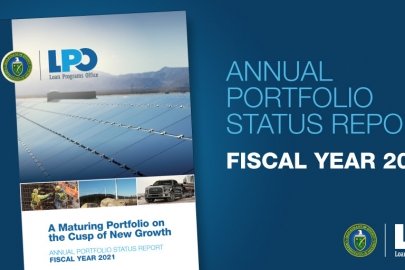 FY 2021 Annual Portfolio Status Report Highlights Portfolio Maturity
March 17, 2022
The Annual Portfolio Status Report for Fiscal Year 2021 shows how the Department of Energy's Loan Programs Office (LPO) manages its more than $30 billion of loans to innovative energy and advanced technology vehicle manufacturing projects.
Learn more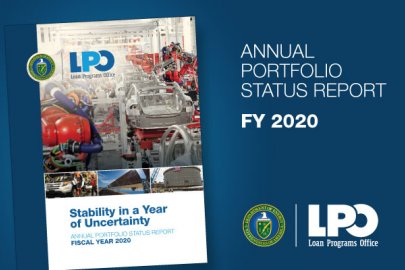 FY2020 Annual Portfolio Status Report
March 24, 2021
Loan Programs Office Fiscal Year 2020 Annual Portfolio Status Report
Learn more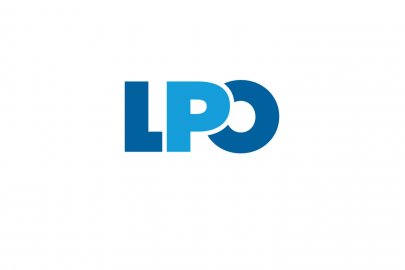 FY2019 Annual Portfolio Status Report
April 3, 2020
Loan Programs Office Fiscal Year 2019 Annual Portfolio Status Report
Learn more
FY2018 Annual Portfolio Status Report
September 27, 2019
Loan Programs Office Fiscal Year 2018 Annual Portfolio Status Report
Learn more