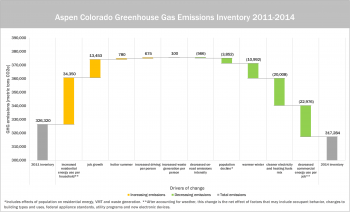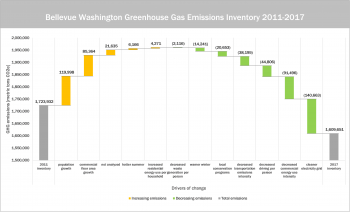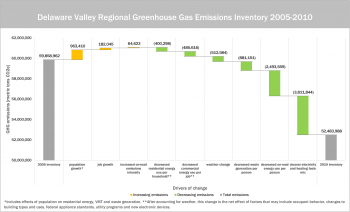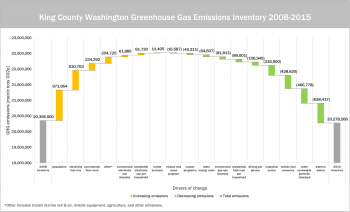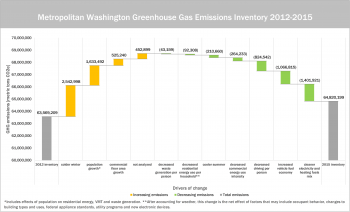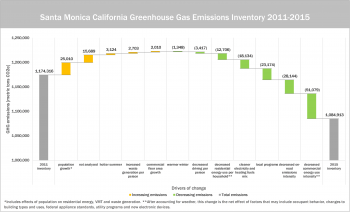 The City of Bellevue Washington and ICLEI – Local Governments for Sustainability developed a toolkit to give cities more detail on what is driving changes in local greenhouse gas (GHG) emissions from year to year. Supported by a financial assistance award from the Department of Energy Cities Leading through Energy Analysis and Planning (Cities-LEAP) project, the toolkit allows cities to attribute changes between two inventories to the impacts of policies and programs along with external drivers, such as growth or decline in the level of economic activity and changes to weather. This analysis will support policy-makers to better communicate about their progress and refine their policy approaches.
Learn more about the Drivers of Change Analysis.
Project Steering Committee Members
Bellevue, WA
ICLEI – Local Governments for Sustainability
Aspen, CO
Delaware Valley Regional Planning Commission
King County, WA
Metropolitan Washington Council of Governments
Santa Monica, CA
Return to the Cities-LEAP Demonstration Projects Page.