Nevada National Security Site's (NNSS) current mission includes support for the NNSA stockpile stewardship program, which includes performing subcritical experiments in support of nuclear weapons and storing special nuclear materials. Other activities include environmental management, national security response, and defense and civil technologies.
Enforcement
VIEW ALL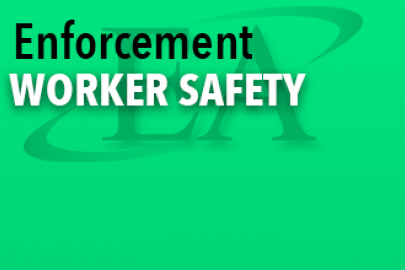 Notice of Intent to Investigate, Mission Support & Test Services, LLC
July 14, 2021
Related to workers entering potentially explosive, toxic, and/or oxygen deficient atmospheres at the Nevada National Security Site.
Learn more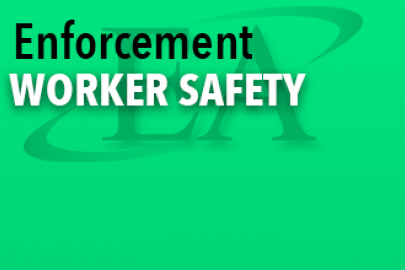 Preliminary Notice of Violation, National Security Technologies, LLC
August 21, 2017
Associated with electrical safety program requirements at the Nevada National Security Site.
Learn more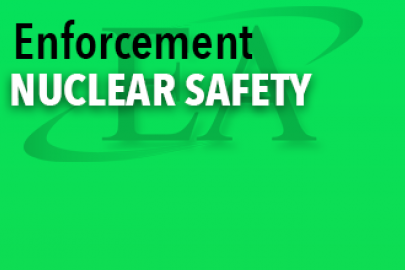 Consent Order, Los Alamos National Security, LLC
July 1, 2016
Nuclear Safety Enforcement Consent Order issued to Los Alamos National Security, LLC, for deficiencies associated with radiological contamination events that occurred at the Nevada National Security Site
Learn more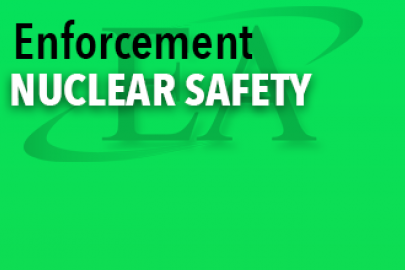 Consent Order, National Security Technologies, LLC
July 1, 2016
Nuclear Safety Enforcement Consent Order issued to National Security Technologies, LLC, for deficiencies associated with radiological contamination events that occurred at the Nevada National Security Site
Learn more
Safety Oversight Reports
VIEW ALL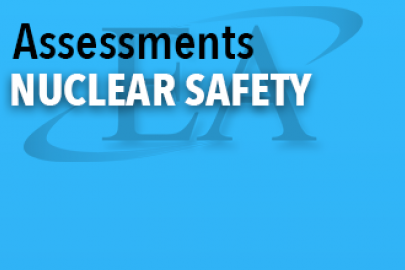 Assessment of Mission Support and Test Services, LLC Issues Management at the Nevada National Security Site – December 2020
December 21, 2020
Assessment of Mission Support and Test Services, LLC Issues Management at the Nevada National Security Site
Learn more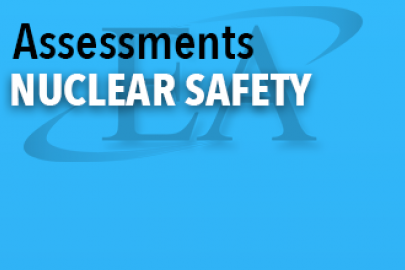 Assessment of Radioactive Waste Management at the Nevada National Security Site Interim Report – April 2020
April 29, 2020
Assessment of Radioactive Waste Management at the Nevada National Security Site Interim Report
Learn more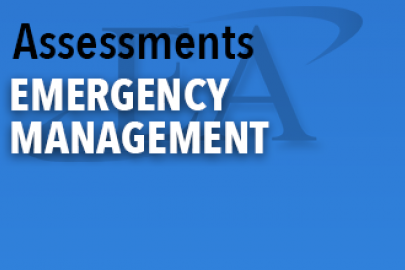 Emergency Management Exercise Program Assessment at the Nevada National Security Site – June 2019
June 17, 2019
Emergency Management Exercise Program Assessment at the Nevada National Security Site
Learn more
Security and Cybersecurity Oversight Reports
Independent Multi-Topic Assessment of Safeguards and Security at the Nevada National Security Site, June 8, 2022
Independent Limited-Notice Performance Test Assessment of Safeguards and Security at Neveada National Security Site, November 8, 2021
Safeguards and Security Follow-Up Assessment at the Nevada National Security Site, July 31, 2020
Results of Office of Safeguards and Security Assessments Limited-Notice Performance Tests at the Nevada National Security Site, November 19-21, 2019
Safeguards and Security Assessment at the Nevada National Security Site, April 1, 2019
Results of a Preliminary Review of the National Nuclear Security Administration's Savannah River Site Tritium Facility, April 2, 2019
Results of Limited-Notice Performance Tests at the Nevada National Security Site, Conducted on May 16-17, 2017 [May 31, 2017]
Independent Assessment of the Centerra Group, LLC Unclassified Cyber Security Program at the Nevada National Security Site, July 2016
Independent Assessment of the National Security Technologies, LLC Cyber Security Programs at the Nevada National Security Site, June 2016
Results of Limited-Notice Performance Tests at the Nevada National Security Site Conducted on May 19-20, 2015
Results of Limited-Notice Performance Tests at the Nevada National Security Site Conducted on August 5-6, 2014, October 2014
Inspection of Classified Matter Protection and Control at the Nevada National Security Site, August 2014
Independent Oversight Safeguards and Security Inspection at the Nevada National Security Site, October 31, 2013
Independent Oversight Status Review of the Unclassified and Classified Cyber Security Programs at the Nevada National Security Site – February 2013
Independent Oversight Security Inspection of the Nevada National Security Site Protection Program Planning and Operations, April 13, 2012
Independent Oversight Inspection of the G4S-Government Services, Inc. (Wackenhut Services, Inc.-Nevada Team) Unclassified Cyber Security Program at the Nevada National Security Site – January 2012
Report of the Zero Based Security Review/Graded Security Protection Assistance Visits and Proposed Protection Program Modifications at the Nevada Test Site, April 22, 2010
Independent Oversight Inspection of Safeguards and Security at the Nevada Site Office and the Nevada Test Site, January 2008
Safeguards and Security Inspection of the Nevada Site Office and Nevada Test Site, October 11, 2005
Independent Oversight Safeguards and Security and Emergency Management Inspection of the Nevada Test Site, Summary Report, September 2004
Independent Oversight Safeguards and Security Inspection of the Nevada Test Site, September 2004
Independent Safeguards and Security Program Review of the Nevada Operations Office and the Nevada Test Site, May 18, 2000