The Hanford Site mission focuses on environmental restoration, waste management, related scientific and environmental research and development of radioactive waste management technologies. Under the Tri-Party Agreement, lower-level hazardous wastes are buried in huge lined pits that will be sealed and monitored with sophisticated instruments for many years.
Enforcement
VIEW ALL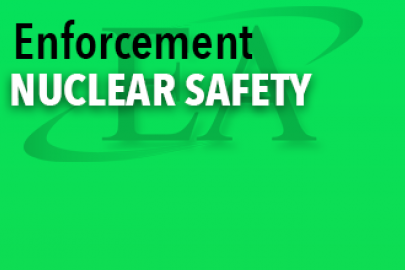 Preliminary Notice of Violation, CH2M Hill Plateau Remediation Company
April 1, 2019
Related to the spread of radiological contamination outside of the established radiological boundary of the Plutonium Finishing Plant at Hanford.
Learn more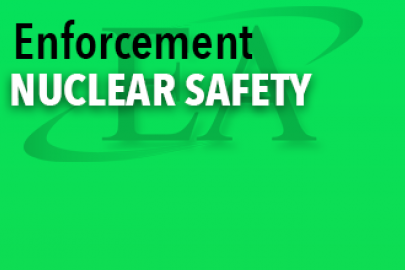 Enforcement Letter, Mission Support Alliance, LLC
November 6, 2018
Related to the implementation of a software quality assurance program at DOE's Hanford Site.
Learn more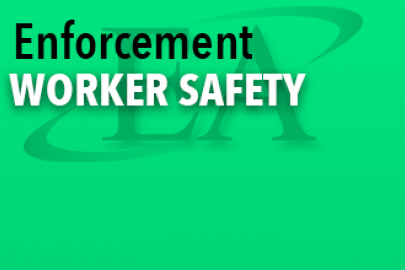 Final Notice of Violation, Bechtel National Inc.
September 14, 2018
Associated with a worker injury that occurred during preparation of a piping system for pressure testing at the Hanford Site.
Learn more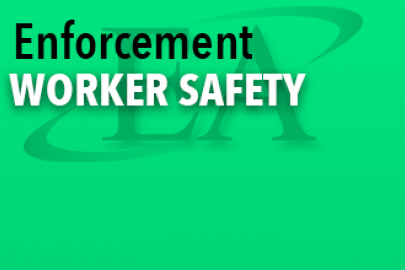 Consent Order, Washington River Protection Solutions
November 25, 2016
Worker Safety and Health Enforcement Consent Order issued to Washington River Protection Solutions relating to an employee fall into an abandoned septic tank.
Learn more
Safety Oversight Reports
VIEW ALL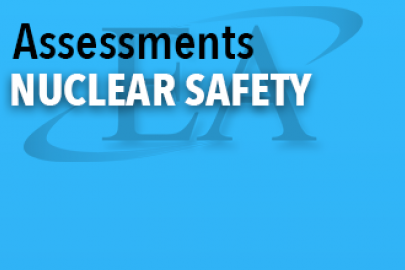 Preliminary Documented Safety Analysis Assessment for the Hanford Site High-Level Waste Facility – June 2021
July 2, 2021
Assessment of the Preliminary Documented Safety Analysis at the Hanford Site High-Level Waste Facility.
Learn more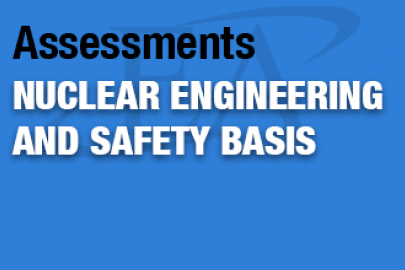 Safety Basis Assessment at the Hanford Site Tank Farms Tank Side Cesium Removal Facility – June 2021
June 10, 2021
Safety Basis Assessment at the Hanford Site Tank Farms Tank Side Cesium Removal Facility
Learn more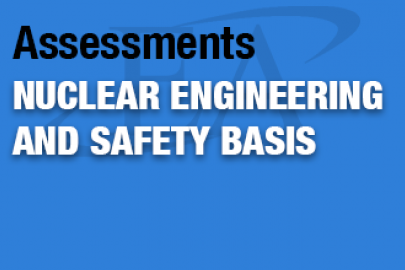 Safe Interim Storage of Spent Nuclear Fuel Assessment at the Hanford Site – March 2021
March 24, 2021
Safe Interim Storage of Spent Nuclear Fuel Assessment at the Hanford Site
Learn more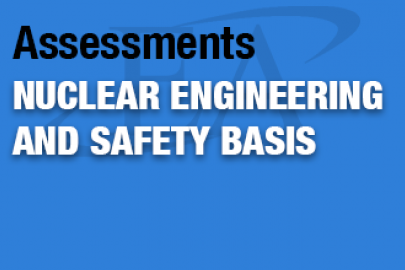 Preliminary Documented Safety Analysis Assessment at the Hanford Site Capsule Storage Area – January 2021
January 8, 2021
Preliminary Documented Safety Analysis Assessment at the Hanford Site Capsule Storage Area
Learn more
Security and Cybersecurity Oversight Reports
Results of the Office of Safeguards and Security Assessments Limited-Notice Performance Tests at the Hanford Site, Conducted January 7-9, 2020
Results of Limited-Notice Performance Tests at the Hanford Site, Conducted March 26-28, 2019
Results of Limited-Notice Performance Tests at the Hanford Site, Conducted November 6-8, 2018
Addendum to the Office of Enterprise Assessments Safeguards and Security Assessment at the Hanford Site, February 7, 2018
Office of Enterprise Assessments Safeguards and Security Assessment at the Hanford Site, August 7, 2017
Results of Limited-Notice Performance Tests at the Hanford Site, Conducted on January 10-11, 2017
Results of Limited-Notice Performance Tests at the Hanford Site Conducted on January 27-28, 2015
Independent Oversight Security Inspection of Classified Matter Protection and Control at the Hanford Site, March 2014
Independent Oversight Review of the Unclassified and Classified Cyber Security Programs at the Hanford Site, February 2014
Independent Oversight Review of the Unclassified and Classified Cyber Security Programs at the Hanford Site – July 2013
Independent Oversight Safeguards and Security Inspection of the Hanford Site, January 31, 2013
Independent Oversight Zero Based Security Review of Hanford Site Protection Programs, May 6, 2011
Independent Oversight Management Summary Report of the Safeguards and Security Site Assistance Visit at Hanford, September 2010
Independent Oversight Inspection of Safeguards and Security at the Richland Operations Office and the Hanford Site, June 2007
Independent Oversight Inspection of Classification and Information Control Programs at the Richland Operations Office, Office of River Protection, and Project Hanford Management Contract, November 2006
Independent Oversight Safeguards and Security Inspection of the Hanford Site, July 2003
Independent Oversight Inspection of Safeguards and Security at the Hanford Site, September 5, 2001