The Paducah Gaseous Diffusion Plant (PGDP) was constructed in 1952 to produce enriched uranium, initially for the nation's nuclear weapons program and later for nuclear fuel for commercial power plants. The plant is owned by the Department of Energy (DOE), which oversees environmental cleanup activities at the site, including environmental remediation, waste management, depleted uranium conversion, and decontamination and decommissioning. Commercial enrichment was conducted under lease from 1993 until 2013 when operations ceased and the gaseous diffusion facilities were returned to the DOE Environmental Management (EM) program. EM has conducted extensive cleanup activities at the site since the late 1980s and is currently deactivating the returned plant facilities while continuing the aggressive remediation program being managed by its Portsmouth/Paducah Project Office.
News
VIEW ALL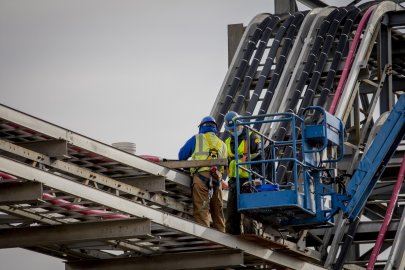 Downsizing 'Atomic City': Paducah Realigns Electrical System for Cleanup Mission
April 20, 2021
Roadways, railroads, water and sewage treatment facilities, a bank, a post office, a fire department, and security force — all of this made up EM's Paducah Site more than 60 years ago.
Learn more
EM Modifies Paducah Process Building to Maintain Safety and Control Costs
April 13, 2021
Deactivation workers at EM's Paducah Site recently completed major modifications to the fire sprinkler system in one of the former gaseous diffusion plant's four massive uranium-enrichment process buildings.
Learn more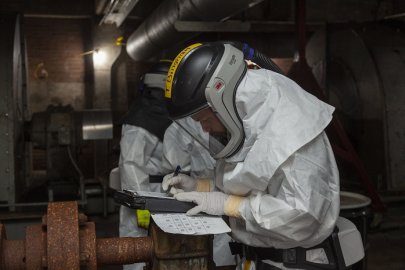 Oak Ridge, WIPP, Los Alamos, and PPPO Focus on Cleanup Progress
March 17, 2021
EM sites provided updates on their cleanup progress during individual sessions at Waste Management Symposia 2021.
Learn more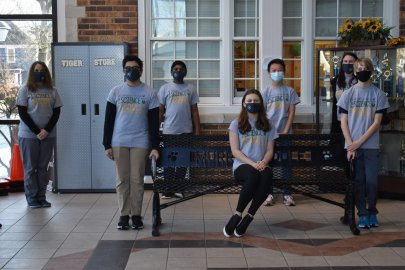 Murray Middle School Advances to DOE National Science Bowl®
February 24, 2021
Murray Middle School won their division at the West Kentucky Regional Science Bowl, advancing to DOE National Science Bowl®.
Learn more
Events
No published event results match the selected office and/or event type filters
Subscribe
Submit your e-mail address to receive the latest news and updates about the Paducah Site.