HOMEGROWN AMERICAN ENERGY
LPO investments are creating new sources of energy from abundant sources of biomass
| PROJECT | LOAN PROGRAM | TECHNOLOGY | OWNER(S) | LOCATION(S) | LOAN TYPE | LOAN AMOUNT | ISSUANCE DATE |
| --- | --- | --- | --- | --- | --- | --- | --- |
| ABENGOA BIOENERGY | Title XVII | Bioenergy & Biofuels Projects | Abengoa, S.A. & Abengoa Bioenergy US Holding, Inc. | Hugoton, Kansas | Loan Guarantee | $132.4 Million | September 2011 |
NOTES:
All information up-to-date as of June 2017
Loan Amount represents the approximate amount of the loan facility approved at closing including any principal and capitalized interest.
Abengoa Bioenergy loan fully repaid in March 2015.
BIOENERGY & BIOFUELS PROJECT SUMMARIES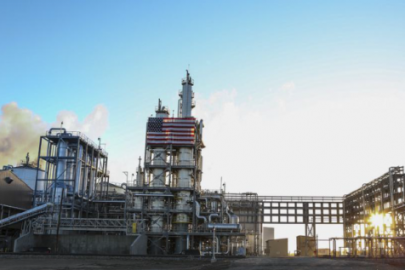 ABENGOA BIOENERGY
Using an innovative process, Abengoa Bioenergy's cellulosic ethanol plant converts non-edible crop residue into clean fuel.
Learn more
ILLUSTRATED POSTER SERIES