Driving American Innovation: LPO investments are accelerating the resurgence of American auto manufacturing
| PROJECT | LOAN PROGRAM | OWNER(S) | LOCATION(S) | LOAN TYPE | LOAN AMOUNT | ISSUANCE DATE |
| --- | --- | --- | --- | --- | --- | --- |
| FORD | ATVM | Ford Motor Company | Illinois (Chicago), Kentucky (Louisville), Michigan (Dearborn, Flat Rock, Livonia, Sterling Heights, Wayne, Ypsilanti), Missouri, (Claycomo), New York (Buffalo), Ohio (Brook Park, Cincinnati, Lima) | Direct Loan | $5.9 Billion | September 2009 |
| NISSAN | ATVM | Nissan North America | Decherd & Smyrna, Tennessee | Direct Loan | $1.45 Billion | January 2010 |
| SYRAH VIDALIA | ATVM | Syrah Technologies, LLC | Vidalia, Louisiana | Direct Loan | $102.1 Million | July 2022 |
| TESLA | ATVM | Tesla Motors | Fremont, California | Direct Loan | $465 Million | January 2010 |
Loan Amount represents the approximate amount of the loan facility approved at closing including principal and any capitalized interest.
Nissan loan fully repaid in September 2017.
Tesla loan fully repaid in May 2013.
PORTFOLIO PROJECTS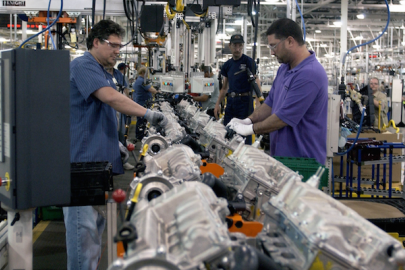 FORD
By upgrading 13 facilities across 6 states, Ford was able to meet consumer demand for better fuel efficiency in more than a dozen popular vehicles.
Learn more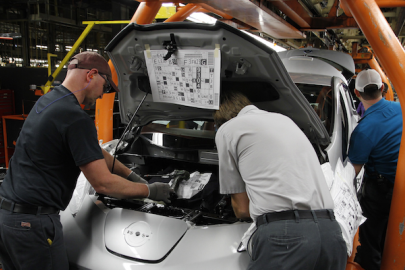 NISSAN
A new advanced battery manufacturing plant & facility upgrades allowed Nissan to manufacture the all-electric LEAF for America, in America.
Learn more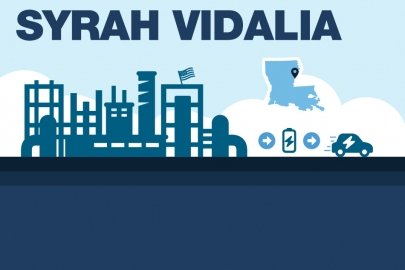 SYRAH VIDALIA
Syrah Vidalia is the first battery-grade natural graphite active anode material supplier in the U.S., supporting the growing EV industry
Learn more
TESLA
With its Model S, Tesla brought the 1st zero-emission, zero-gas, full-size electric vehicle to market, boosting U.S. advanced auto manufacturing.
Learn more
With $8 billion in loans and commitments to projects that have supported the production of more than 4 million fuel-efficient cars and more than 35,000 direct jobs across eight states, LPO's ATVM loan program has played a key role in helping the American auto industry propel the resurgence of manufacturing in the United States. »Read the report
Illustrated Poster Series