On November 2, 2015, the Osage Nation (OK) celebrated the opening of two state-of-the-art tribal government buildings designed with energy efficiency, comfort, and cost savings in mind. The buildings incorporate daylighting, energy-efficient windows, geothermal heat pumps, fans, and other environmentally friendly design features that optimize the use of natural light, moderate heating and cooling, and reduce electricity consumption and costs.
In addition to providing a healthier, more comfortable work space for occupants and an inviting atmosphere for visitors, the two new buildings boast greater combined energy performance than some individual tribal buildings of older design, according to the Tribal Development and Land Acquisition Department.
The first building is the slightly smaller of the two and is occupied by mostly non-service-based departments. The larger 20,000-square-foot Welcome Center, or O-KI-KI-E TSI in the Osage language, houses mostly service programs, including a Constituent Services office that helps people navigate Osage Nation programs and departments.
The tribe is actively exploring project development opportunities and innovative technology options aimed at optimizing energy use and lowering tribal operating costs. In an effort to better understand the process for developing and financing renewable energy projects, several tribal government staff members attended one of the U.S. Department of Energy Office of Indian Energy's regional workshops, which are offered throughout the year and are free for tribal leaders and staff. 
Learn more about the Osage Nation's new high- performance buildings.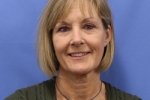 Karen Petersen
Karen Petersen is a communications strategist at the National Renewable Energy Laboratory's Communications & Public Affairs Office.
more by this author