Hydropower—or power generated from the natural flow of water—is the United States' oldest source of renewable electricity. In 2022, hydropower accounted for 28.7% of U.S. renewable electricity generation. Pumped storage hydropower remains the largest contributor to U.S. energy storage, representing roughly 93% of all commercial storage capacity in the United States. 
Hydropower is a clean, renewable, domestic source of energy and provides enormous benefits to the country's grid. Hydropower's flexibility allows it to seamlessly integrate other energy sources and act as a force multiplier for other renewables, and makes it an invaluable resource for powering the grid after an outage. Despite hydropower being a well-established technology, it still has untapped potential and opportunity for growth; for example, less than 3% of the nation's multi-purpose dams are also used to generation electricity, and the Water Power Technologies Office (WPTO) estimates that adding generation to existing non-powered dams could add 4.8 GW of reliable, renewable electricity to the grid by 2050. Additional pumped storage hydropower can provide long-duration storage needed by the evolving grid, and preliminary studies suggest at least 35 GW of new PSH might be feasible. 
The WPTO Hydropower Program works to advance hydropower through R&D projects focused on five core activity areas:
1) Innovations for Low-Impact Hydropower Growth
2) Grid Reliability, Resilience, & Integration (HydroWIRES)
3) Fleet Modernization, Maintenance, & Cybersecurity
4) Environmental & Hydrologic Systems Science
To stay up to date on the latest hydropower news and funding opportunities, subscribe to the Hydro Headlines newsletter. 
Featured Work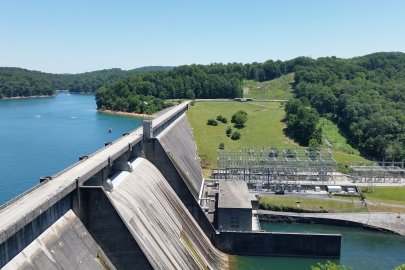 Hydropower Market Reports
The Hydropower Market Reports provide a comprehensive picture of developments in the U.S. hydropower and pumped storage hydropower fleet and industry trends.
Learn more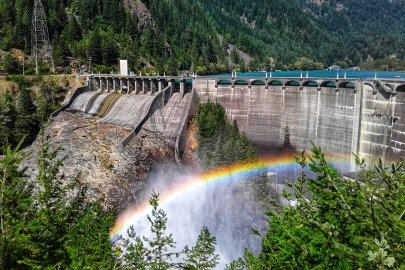 Hydropower Supply Chain Deep Dive Assessment
This report examines the hydropower supply chain to identify potential bottlenecks, challenges, and opportunities, particularly if the U.S. demand for hydropower components grows significantly to meet decarbonization targets.
Learn more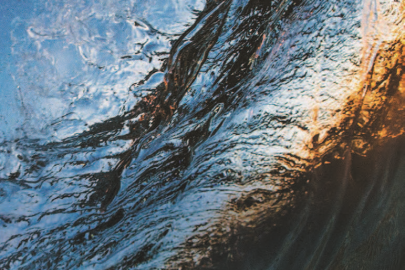 Hydropower Vision: A New Chapter for America's 1st Renewable Electricity Source
Hydropower Vision is a first-of-its-kind comprehensive analysis to evaluate future pathways for low-carbon, renewable hydropower in the United States.
Learn more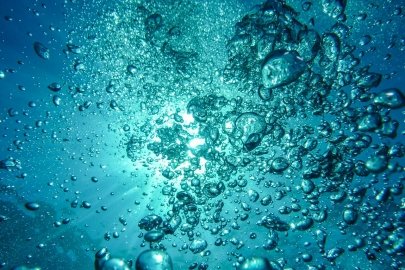 U.S.-Norway Hydropower Collaborations
The U.S. and Norway are collaborating on a variety of hydropower projects thanks to an Annex to an existing memorandum of understanding between the countries.
Learn more
Hydropower Prizes & Competitions
Subscribe to Hydro Headlines
WPTO's Hydropower e-newsletter features news on R&D and applied science to advance sustainable hydropower and pumped-storage technologies.
Subscribe to The Water Wire
WPTO brings funding opportunities, events, & publications related to hydropower and marine energy directly to your inbox.