If you are a sustainability-minded architect—or really anyone working on and around high-performance buildings—you have probably heard of cove.tool. The Atlanta-based startup burst onto the building energy modeling (BEM) scene several years ago with a new approach to early-stage energy design assistance for architects.
Understanding that early-stage design requires rapid, iterative feedback and has few HVAC system details, the team chose an approach based on reduced order modeling (ROM). A detailed model takes many low-level parameters, such as geometry and assembly material layer descriptions for each surface, whereas a ROM requires only a small number of lumped-surface geometries and assembly descriptions. A ROM provides less resolution than a detailed model and can perform only certain types of analyses, but it has two benefits that are exceedingly important in early-stage design. First, its speed allows it to provide energy use estimates practically in "real time," and not only for an individual design but for an entire parametric analysis around that design. The cove.tool team leveraged this speed and combined it with capital cost data to provide architects with real-time feedback and optimization capital and operating costs—COVE stands for COst Vs. Energy after all. Second, a ROM's parameters are simple enough that they can be exported from BIM authoring tools quickly and robustly, side-stepping the BIM-to-BEM geometry translation problems that plague more detailed modeling approaches. Moreover, these easy-to-export, high-level parameters are the same ones needed for capital cost analysis. This approach has made cove.tool popular among architects and has increased the use of modeling—of any kind—in early stage design, a much needed development.
Early-stage design is just the beginning of the process, however. As designs progress, architects and engineers need deeper analysis that includes detailed geometry, different HVAC system options, and control strategies. These practitioners would prefer to reuse the data they have already collected and entered into cove.tool and the models they have already built in tools like Revit, Rhino, or SketchUp rather than rebuild a model from scratch in yet another tool. To bridge the gap to detailed design, cove.tool turned to OpenStudio. The team mapped all reduced-order model inputs to OpenStudio articulation (i.e., model creation) Measures, allowing users to generate an OpenStudio model with no additional data entry. With this model, users can run a detailed analysis using EnergyPlus and take advantage of OpenStudio Measures to perform additional parametric analysis or an automated performance-path compliance calculation.
"By adding OpenStudio export, cove.tool now gives architects, mechanical engineers, and sustainability consultants an end-to-end process from early-stage performance modeling to detailed and compliance modeling—for the US, Canada, UK, and Australia," said cove.tool CEO and Co-Founder Sandeep Ahuja. "Later this summer, cove.tool will allow users to run OpenStudio measures and EnergyPlus simulations directly within the platform."
The use of ROMs allows cove.tool to bypass the problems associated with detailed BIM-to-BEM geometry translation in early-stage design. In more detailed analysis with OpenStudio, those problems cannot be avoided, they must be overcome. The team addressed this problem by building a drawing tool—named drawing.tool, in the cove.tool universe, tool X is named X.tool—that allows users to import existing geometry from a wide range of platforms, edit it, collect spaces into HVAC zones, and then export it in OpenStudio format. The team also added automation to improve the quality of imported models, making them a better fit for detailed modeling. Of course, users can also use drawing.tool to create geometry from scratch.
By adding detailed energy modeling capabilities to their platform, the cove.tool team has created a cohesive designer-friendly platform with modeling approaches that are tailored to the specific needs of different stages of design—rapid feedback and multi-objective optimization in early design stages with additional detail in later ones. "A reduced order model for design and a detailed energy model for compliance can be a perfect marriage if the inputs in one model can be accurately translated to the inputs of the other," said cove.tool co-founder and CTO Patrick Chopson. "The future of building energy modeling is all about interoperability. We chose OpenStudio because it helps us with this translation, because it gives us access to EnergyPlus for detailed simulation, and because it plays well with web-based applications. There are many challenges to building an interconnected application ecosystem, OpenStudio solves a good number of them."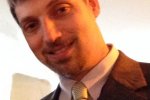 Dr. Amir Roth
Amir Roth is the Technology Manager for BTO's Building Energy Modeling (BEM) sub-program. He has served in that role since 2010.
more by this author