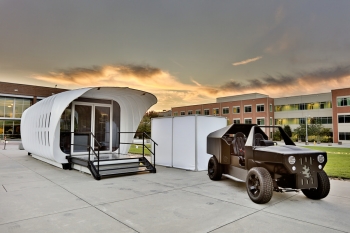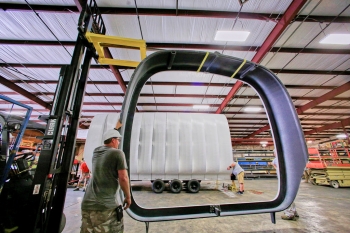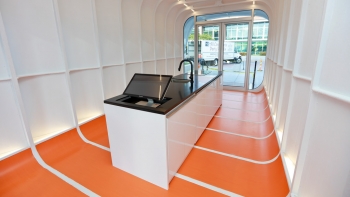 Architect Magazine, the journal of the American Institute of Architects, recently awarded a 2017 R+D Award to AMIE, or the Additive Manufacturing Integrated Energy project. The nine winners of the 2017 R+D Awards are projects the jury believes "exemplify the refined inventions at the forefront of architectural technology."
AMIE is one of the world's first 3D printed homes that also integrates vehicle charging, solar energy, sophisticated controls, and energy storage into a single system. Amazingly, this house was designed, engineered, and printed in under a year thanks to Oak Ridge National Laboratory (ORNL), General Electric, Skidmore, Owings & Merrill, Alcoa, and the University of Tennessee.
Supported by DOE's Building Technologies Office, Advanced Manufacturing Office and Vehicle Technologies Office, AMIE's design helps to reduce waste from construction by printing only the housing components that are needed for construction – eliminating the need for molds or frames that can lead to waste on even the smallest housing build. Additionally, with 3D printing, a single piece can serve as structure, insulation, storage, and moisture barrier instead of requiring multiple products.
AMIE shows us that we can dramatically change the way that buildings are constructed as well as improve the efficiency and resiliency of the nation's housing stock, vehicle fleet, and grid – all at the same time. Congratulations again to the project team!