I am proud to announce the release of the U.S. Department of Energy (DOE) Bioenergy Technologies Office's (BETO) new Multi-Year Program Plan (MYPP). The MYPP details our mission, goals, and strategies to enable the widespread adoption of bioenergy technologies offering equitable and cost-effective decarbonization solutions in support of our nation's clean energy transition.
Since BETO's last MYPP in 2016, we've made significant technical progress and reframed our priorities to better address our nation's urgent needs. BETO's ultimate goal is to reduce more greenhouse gases (GHGs), and to reduce them as quickly as possible. Our revised mission reflects that primary objective, and I'm excited to rally BETO, our fellow Energy Efficiency & Renewable Energy (EERE) program offices, and our stakeholders around government-wide decarbonization efforts. We are actively striving to unlock the full potential of our nation's renewable carbon resources to sustainably transform the U.S. economy.
This MYPP provides an overview of BETO's priority areas for dedicated research, development, and demonstration, and identifies our office's role in strategically de-risking technologies to accelerate widespread market adoption. Due to the urgency of finding low-carbon solutions for difficult-to-electrify modes of transportation including aviation, marine, and heavy-duty long-haul freight transport, BETO is prioritizing the scale-up of biofuel technologies that can meet those needs in the near term. Specifically, BETO is supporting scale-up of multiple biofuel production pathways, with a focus on sustainable aviation fuels (SAFs) capable of >70% GHG reduction, by enabling the construction and operation of at least four demonstration-scale integrated biorefineries by 2030.
BETO is also well equipped to support the decarbonization of the industrial sector through the advancement of renewable chemicals and materials. BETO is working to enable the commercial production of 10 renewable chemicals and materials with >70% GHG reduction relative to petroleum-derived counterparts, supporting over 1 million metric tons per year of CO2 equivalent emissions reductions.
BETO also supports technology research that capitalizes on beneficial uses of renewable carbon resources beyond transportation and industrial applications, such as waste management and environmental remediation, which have inherently positive societal impacts and can help accelerate technology transitions and reduce market barriers for renewable fuel deployment. BETO plans to demonstrate at least three place-based strategies for climate-smart agriculture, waste management, environmental remediation, or other beneficial uses of renewable carbon resources.
Our office is energized by this new framing of our priorities, and we hope the MYPP will be a useful tool for communicating with key stakeholders and the general public about the promise of a bioenergy-fueled future.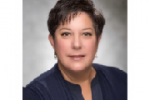 Valerie Sarisky-Reed
Dr. Valerie Sarisky-Reed is the director of the Bioenergy Technologies Office (BETO) in the Office of Energy Efficiency and Renewable Energy (EERE). In this role, she manages efforts to improve performance, lower costs, and accelerate market entry of bioenergy technologies. She assists in overseeing strategic planning to meet aggressive goals covered by the BETO research and development budget of approximately $250M annually, working with the U.S. Department of Energy's (DOE) national laboratories, academia, and industry.
more by this author