You are here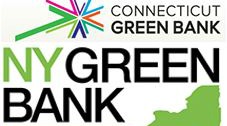 Residential Network members
Connecticut Green Bank
and
NY Green Bank
, a division of Residential Network member
New York State Energy Research and Development Authority
, have helped launch the Green Bank Network, a new international organization focused on collaborating to scale up private financing to meet the challenge of climate change.
During the United Nations Climate Change Conference in Paris, Connecticut Green Bank, NY Green Bank, four other banks with similar missions, and two nonprofit organizations announced the network. The main goals of the network are to share information among green banks, help create more green banks, and leverage more private capital.
Learn more about the Green Bank Network.