You are here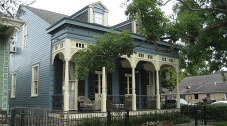 The New Orleans City Council recently passed a resolution that called on Home Performance with ENERGY STAR Sponsor and Residential Network member
Entergy New Orleans
to ramp up its efforts to help the city reach a 2% annual energy savings goal, as recommended by Network member the American Council for an Energy-Efficient Economy (ACEEE).
The Energy Smart program has helped more than 22,000 Entergy New Orleans customers save energy and money through energy assessments and cash rebates on a variety of energy efficiency improvements. Depending on the project, Energy Smart pays over $5,000 toward the improvements, which can save customers 20% or more on their annual utility bill.
Learn more about New Orleans' energy savings goals.