You are here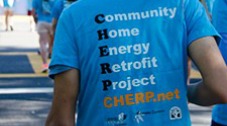 The City of Claremont, California, climbed the
CoolCalifornia Challenge
leaderboard following an email campaign led by Residential Network member 
Community Home Energy Retrofit Project
(CHERP). Claremont was in seventh place, then CHERP launched an email effort encouraging residents to sign up for the challenge, and Claremont jumped to first in the weeks following.
California residents participating in the challenge record their energy use, water conservation efforts, and transportation mileage to earn points for their city. Claremont has earned more than 300,000 points from over 200 participants since the challenge began in October. The city with the most points will win $100,000. Last year, Claremont took second place and won $22,800.
CHERP's support of Claremont in the CoolCalifornia Challenge is part of an aligned effort with other local organizations to not only help the city save energy but also boost its chances of winning an even bigger prize: $5 million through the Georgetown University Energy Prize competition.
Learn more about CHERP's efforts to make Claremont a national leader in energy efficiency.