Remarks As Prepared: Friday, November 9, 2018
Thank you for that introduction.
Before I begin, I would first like to congratulate Poland on the 100th anniversary of the restoration of Polish independence. In 123 years of struggle from 1795 to November 1918, countless Poles proved their love for freedom. Our two nations share a common love and appreciate of liberty, and I am honored to be able to congratulate you on this occasion.
I was looking forward to the opportunity of touring the LNG terminal operated by Polskie LNG in Swinoujscie, but unfortunately the weather intervened and altered our plans to visit of what I am told is an impressive facility.
Still, we were able to visit just now and talk about the plans for the port's expansion. 
We look forward to sending many more shipments of LNG here to Poland and supporting your efforts to diversify your LNG supply
I've had very productive meetings while I've been here in Warsaw, including with the President and Prime Minister both of whom I'd like to thank publically for their commitment to the US-Poland strategic relationship.  I would also like to thank Minister Piotr Naimski, who has accompanied me throughout my trip.  He is a passionate voice for remembering Poland's past and visionary in his thoughts about its future.
I'd also like to thank Ambassador Georgette Mosbacher and her team, both for being such outstanding and understanding hosts, and for the exceptional work they're doing to build the relationship between our countries.
My visit to Poland follows on the statement President Trump and President Duda signed this past September, reaffirming our commitment to common democratic values and principles, and pledging to become stronger and more enduring strategic partners.
At their meeting, President Duda spoke about the importance of safeguarding Polish energy needs...and of a future of a complete and connected Europe through the development of the Three Seas Initiative.  President Trump and President Duda share the same vision.
Today, I'm honored to be here affirming and advancing that agreement by signing this Memorandum of Understanding for a reinforced Strategic Dialogue on Energy between our nations.
As our Presidents agreed, we will enhance cooperation on energy security, support expanded efforts to enhance energy cooperation and diversification – including nuclear energy – and to continue to coordinate our efforts to counter energy projects that threaten our mutual security.
Through our dialogue, we will focus on the critical areas of cybersecurity, nuclear energy, fossil energy and energy infrastructure. We look forward to convening the inaugural round of our dialogue at the beginning of next year in Washington.
We believe this sends a clear signal…one that emphasizes the importance of diversity in our nations' energy security policies.
This means a diversity of supply, a diversity of countries providing that supply, and a diversity of routes for delivering that supply.
Expanding diversity in these areas is where many of our European partners are facing significant challenges.
Many of them are highly dependent on a single supplier – the Russian Federation – for their energy. For gas alone, in 2015, 35% of total European gas imports came from Russia, and today, 13 European nations are continuing to rely on Russian gas for 75% or more of their annual needs. 
The dangers of excessive dependence on a single energy supplier were highlighted in 2006, 2009, and again in 2014. On each occasion, Russia cut off and manipulated gas supplies to and through Ukraine and Poland.
The Nord Stream 2 project would increase those dangers, and we stand with many of our European partners in strong opposition to it for reasons that are all too clear. I want to thank Poland, and even many in Germany, for their vocal and consistent opposition to the project.
Nord Stream 2 is not a commercial project as its proponents proclaim, but rather a political gambit to drive a single-source gas artery deep into Europe, giving the Russian Federation further leverage over Europe.  
Nord Stream 2 has already fulfilled an important Russian purpose, driving a wedge between Europeans and undermining the bonds linking the European Union.
The project fails to comply with the EU's rules and regulations in the Third Energy Package, which are designed to create a more competitive energy market.
So we again encourage our European partners to join together and reject the project.
We also encourage our friends to prioritize the completion of truly complementary energy infrastructure…projects that enhance the connectivity of EU members and advance commercial bonds and accountability.
That's why I announced the Partnership for Transatlantic Energy Cooperation at the Three Seas Summit in Bucharest in September, which builds on President Trump's leadership during his visit to Poland last year.
Through this Partnership, we'll strive to catalyze investment in critical infrastructure for the north-south energy corridor, and beyond. 
We have long advocated for projects like Baltic Pipe, which would bring new supplies of natural gas from Norway via Denmark to Poland.
We also promote projects like the Southern Gas Corridor, which brings Caspian gas to European markets.
We applaud the steps taken by Poland to construct the regasification terminal at Swinoujscie, and by Lithuania to build a floating storage and regasification unit in the Port of Klaipeda.
After Poland and Lithuania opened their terminals, they saw dramatic reductions in pricing and were able to decrease reliance on Russia. This demonstrates that the advent of affordable and abundant LNG is turning into a globally traded commodity. And the growing availability of LNG provides leverage when negotiating contracts with Russia.                                                              
I was also pleased to see that our friends in Germany recently announced their decision to build a new terminal for LNG.  It's likely to be an important source for U.S. natural gas, and even more importantly, for strengthening Europe's energy security.
We're confident that U.S. LNG can provide an added option for the EU's goals of energy diversity and national security. We are prepared to be a transparent, competitive and reliable supplier, and we have ample energy to share. 
We have become the world's leading combined producer of oil and natural gas.
In 2017, the United States was a net exporter of natural gas on an annual basis for the first time since 1957. As of June 2018, exports had already reached 28 billion cubic meters, a number which will grow as we share more of our LNG with the world.
And we have approximately 112 billion cubic meters per year of LNG export capacity in various states of construction and operation across the United States.
We also believe that nuclear energy is another key component of energy diversity and energy security.
Nuclear provides approximately 20 percent of the electricity generated in the United States. It is one of our most reliable sources of baseload power, one we can count on 24/7, 365 days a year. And it is also one of our cleanest sources of power, providing about 60 percent of our carbon-free energy output.
And the development of advance nuclear technologies has the potential to truly transform our clean energy future.
I proposed the idea of the "Nuclear Innovation:  Clean Energy Future," effort at the Clean Energy Ministerial in 2017. Since then nine countries have joined the initiative, including Poland.
As you host COP 24, we believe it is important to expand the recognition nuclear energy innovation. 
Countries still determining the role of nuclear energy can be sure that the United States supports their peaceful use of nuclear power, and that American providers can deliver the innovative solutions these countries seek, strengthened by practice and expertise, and free from the threat of coercion.
And that, more than anything, is the energy security we seek.
It is more than a multitude of sources, though energy diversity is key.
And it is more than an innovation, though advances are critical in R&D.
It is the freedom of each nation to choose its destiny … and each individual to pursue their dreams.
That's why I'm so pleased to be standing with you today in a show of solidarity, as our partners in energy, and our friends of the free.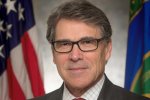 Rick Perry
Rick Perry served as the 14th United States Secretary of Energy.Rick Perry served as the 14th United States Secretary of Energy.
more by this author