This interactive map is not viewable in your browser. Please view it in a modern browser.
America's energy industry is booming. According to the U.S. Energy Information Administration, U.S. energy consumption, production and exports all reached record highs last year.     
This is especially true for natural gas, with the U.S. leading the world in production. U.S. liquefied natural gas (LNG) exports have also surged in recent years, as indicated in the visualization above. The U.S. is now a net exporter of both natural gas and LNG, sending shipments to dozens of countries around the world.
But how do LNG exports work? It all starts at export facilities, where natural gas is cooled to minus 260° Fahrenheit, the temperature required to change it to a liquid state. This makes natural gas 600 times smaller in volume, so it can be easily shipped. Next, the LNG is transported overseas in specialized LNG carrier ships that have super-cooled cryogenic tanks to keep the LNG stable. After the LNG ships arrive at import terminals, the LNG is warmed and returned to a gaseous state and injected into natural gas pipelines, where it can then be distributed to power plants to generate electricity or directly to homes and businesses for space heating. LNG can also be used to fuel natural gas-powered vehicles and ships.
The Energy Department's Office of Fossil Energy plays a key role by authorizing which companies can export LNG from U.S. facilities. For instance, the Energy Department recently authorized exports from two future LNG facilities: Tellurian Inc.'s Driftwood project in Calcasieu Parish, Louisiana, and Sempra Energy's Port Arthur project in Texas. Learn more about the authorization process and read the Office of Fossil Energy's monthly and annual reports about U.S. LNG exports.
Check out EIA.gov for more data, analysis, and trends about every U.S. energy sector.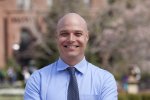 Paul Lester
Paul Lester is a Digital Content Specialist in the Office of Public Affairs. Paul was born in Ohio but spent most of his life in Florida, where he worked as news researcher/archivist and online editor for the Orlando Sentinel.
more by this author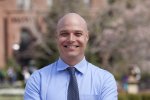 Gigi Frias
Gigi Frias was a data visualization specialist for the Office of Public Affairs.
more by this author