Dr. Vanessa Z. Chan
Chief Commercialization Officer | Department of Energy
Director | Office of Technology Transitions
When I joined the U.S. Department of Energy (DOE), I was not sure what the culture would be like. I had an unfounded concern that everything would be bureaucratic, we would move slowly and stick to the traditional ways of doing things. Under this administration, this assumption could not be further from the truth. 
What I love most about DOE is the drive to try new things that can build the momentum we need to deliver against our ambitious climate goals. We are thinking creatively about how to use all the tools of government to support an equitable energy transition, eliminate greenhouse gas emissions, create more good-paying jobs, and enable a net-zero economy by 2050. 
One new tool in our arsenal is the Department's independent non-profit agency-related foundation. Years of effort, advocacy, and bipartisan collaboration have resulted in DOE being authorized by the CHIPS and Science Act of 2022 (CHIPS) to establish the Foundation for Energy Security and Innovation (FESI).
Agency-Related Foundations
The notion of a foundation that is closely associated with government may seem novel, but is in fact well established. Independent non-profit foundations are leveraged across federal agencies spanning the Centers for Disease Control (CDC) to the U.S. Fish and Wildlife Service to the Central Intelligence Agency (CIA). The foundations that support these agencies are doing incredible things to advance their missions. 
In-Q-Tel, the not-for-profit entity supporting the CIA, is investing in companies commercializing technologies critical to our national security–many of these technologies have reached everyday consumers such as touchscreens for smartphones and digital stitching technology used by Google Earth. 
The CDC Foundation leveraged federal funding to raise nearly $600 million in donor funds and to hire over 3,000 surge healthcare staff to support COVID-19 pandemic relief efforts.1
The National Fish and Wildlife Foundation is fostering public-private partnerships to work regionally to restore 16,000 acres of coastal habitats to help combat erosion caused by climate change.2
These agency-related foundations are independent of the federal government and are different from other non-profit foundations due to their congressional authorized relationship with a federal agency. As such, the FESI can, "solicit and accept gifts, grants, and other donations, establish accounts, invest and expend funds" to support activities and programs of the FESI and–unlike any other non-profit foundation–can transfer funds, land, and equipment to the DOE. 
Agency-related foundations have demonstrated across the board that they can leverage their non-profit status to raise substantial private sector dollars in the pursuit of government agency objectives. One example of this powerful leveraging of funds is the Foundation for the National Institutes of Health, where every $1 received in federal funds raises roughly $80 from private sector donors.3
The FESI is modeled after these successful congressionally mandated agency-related foundations and can complement DOE investments in cutting-edge research helping to bridge gaps across the research, development, demonstration, and deployment (RDD&D) continuum, also known as commercialization.
The Foundation for Energy Security and Innovation
I am excited for the FESI to support DOE in our critical mission to ensure America's continued security and prosperity through transformative science and technology solutions. To help enable and jump-start these activities, the CHIPS legislation includes authorization of more than $30 million to help get the FESI up and running. This investment will enable the FESI to attract the talent and donors it needs to fill sizable gaps that remain within the energy innovation ecosystem. 
DOE is hard at work making billion-dollar investments to help de-risk clean energy technologies so that the private sector can help with the final stages of commercialization, demonstration and deployment.  But more is needed. The FESI, by design, can go beyond the Department to act nimbly and flexibly at a regional and national scale. For example, the FESI could:
Tackle systemic and widely distributed federal, state, and local deployment challenges such as those faced by local energy offices as they navigate the deployment of clean energy technologies.
Invest and incubate early-stage start-up companies commercializing DOE-funded and other critical energy technologies.
Build public-private partnerships to decarbonize sectors that span several federal agencies as well as state and local governments, along with a diverse array of private-sector interests, such as agriculture, construction, or marine transport.
Support education and training of new researchers in energy technology fields as well as enhance public education and awareness regarding the role and value of DOE-sponsored RDD&D.
Provide direct assistance to underrepresented groups and regions to facilitate participation in funding opportunities, bringing in new stakeholders and ideas into the DOE family.
Create a forum for the national laboratories and their associated foundations to network and share knowledge, and respond as a system to cross-cutting national challenges. 
This list represents some of the ideas that have surfaced so far. The FESI presents an amazing opportunity for the DOE to enhance its engagement with the broader clean energy ecosystem and to succeed, we need your ideas on how this organization can be most helpful. 
 
Get Involved
As such, we want input from the public, including philanthropic and non-profit organizations, communities, national laboratory foundations, investors, industry, and others within the clean energy ecosystem on how DOE can collaborate with the FESI to maximize its impact. Responses are due by 5 p.m. ET on March 27, 2023. 
I invite the public and all stakeholders to contribute to this historic effort by responding to the Request for Information (RFI) - Foundation for Energy Security and Innovation (FESI), which represents the first of several opportunities to engage with DOE as it works to establish the FESI. 
Separate from this RFI, we are working with the National Academy of Sciences, Engineering, and Medicine who will soon release a public call for qualified candidates to serve on the inaugural Board of Directors for the FESI. 
The ARPA-E Summit in Washington, D.C. will host a panel on March 24, 2023, at 9 a.m. ET to discuss lessons learned from existing agency-related foundations and opportunities for the FESI. 
We look forward to your input as we aim to formally establish the FESI by September 2023. 
Contributor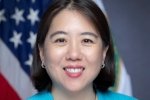 Dr. Vanessa Z. Chan
Dr. Vanessa Z. Chan is the Chief Commercialization Officer for the Department of Energy and Director of the Office of Technology Transitions. In this role she is responsible for driving private sector uptake of clean energy technologies as the steward of commercialization activities across DOE, the 17 National Laboratories, and the Department's other research and production facilities across the country.
more by this author