You are here
Check out some of the nuclear enterprise's superwomen and their achievements over the past year.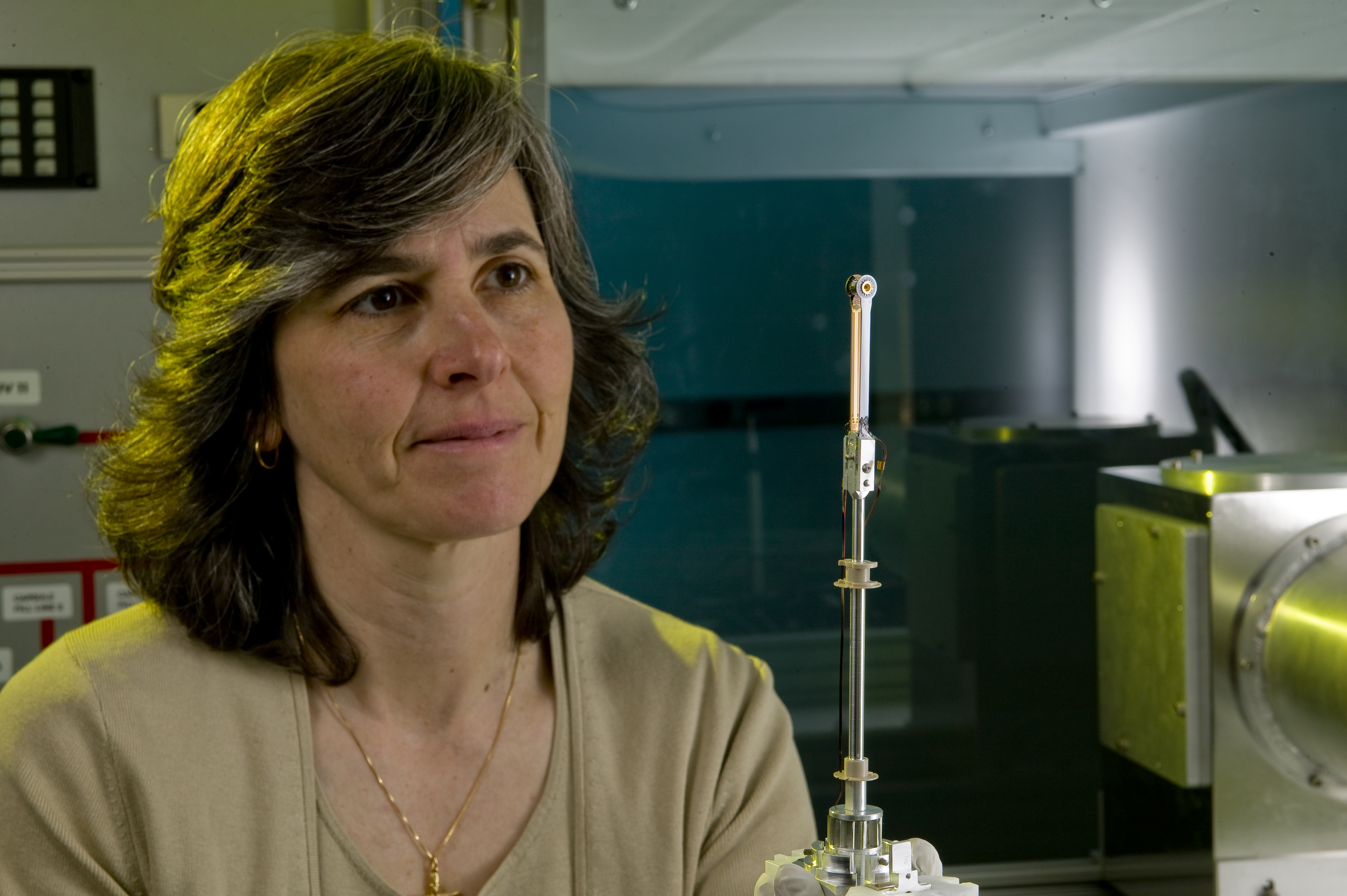 Beth Dzenitis of Lawrence Livermore National Laboratory served as Deputy Experimental Campaign Manager and project engineer for NNSA's Source Physics Experiment-5. She evaluated the complex parts of each predetermined phase, made adjustments to maintain the project schedule, and coordinated inputs from field staff and other team participants before making the "go, no go" decision to run the experiment.The LLNL engineering staff are responsible for the design and fabrication of the integrated high explosive canister, and implementation of the timing and firing system, and canister emplacement during field activities. Dzenitis was responsible for making the final call in the field to execute the experiment.
---
Ireena Erteza, an electrical engineer at Sandia, was named a 2017 Asian American Engineer of the Year for her demonstration of exceptional leadership, her technical achievements, and her public service.
"Engineering is such a wonderful and fulfilling field, and I hope I can be a role model not only for young women but for all young people. It's important for them to understand that success as an engineer doesn't depend on gender or ethnicity."
---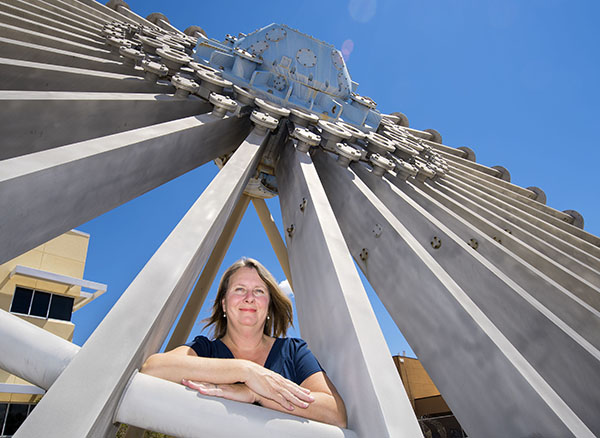 Sandia physicist Christine Coverdale became the first woman to win a 28-year-old international award for outstanding contributions to the field of plasma science through research, teaching, and professional service to the scientific community.
"I've been lucky to have had many opportunities at Sandia to lead interesting and challenging projects, be mentored by highly capable people, and ultimately give back and mentor students and newer staff members."
---
Twelve women of Lawrence Livermore National Laboratory ran 200 miles from San Francisco to vineyards in Napa Valley.
"Together we can accomplish anything," their race medals read.
---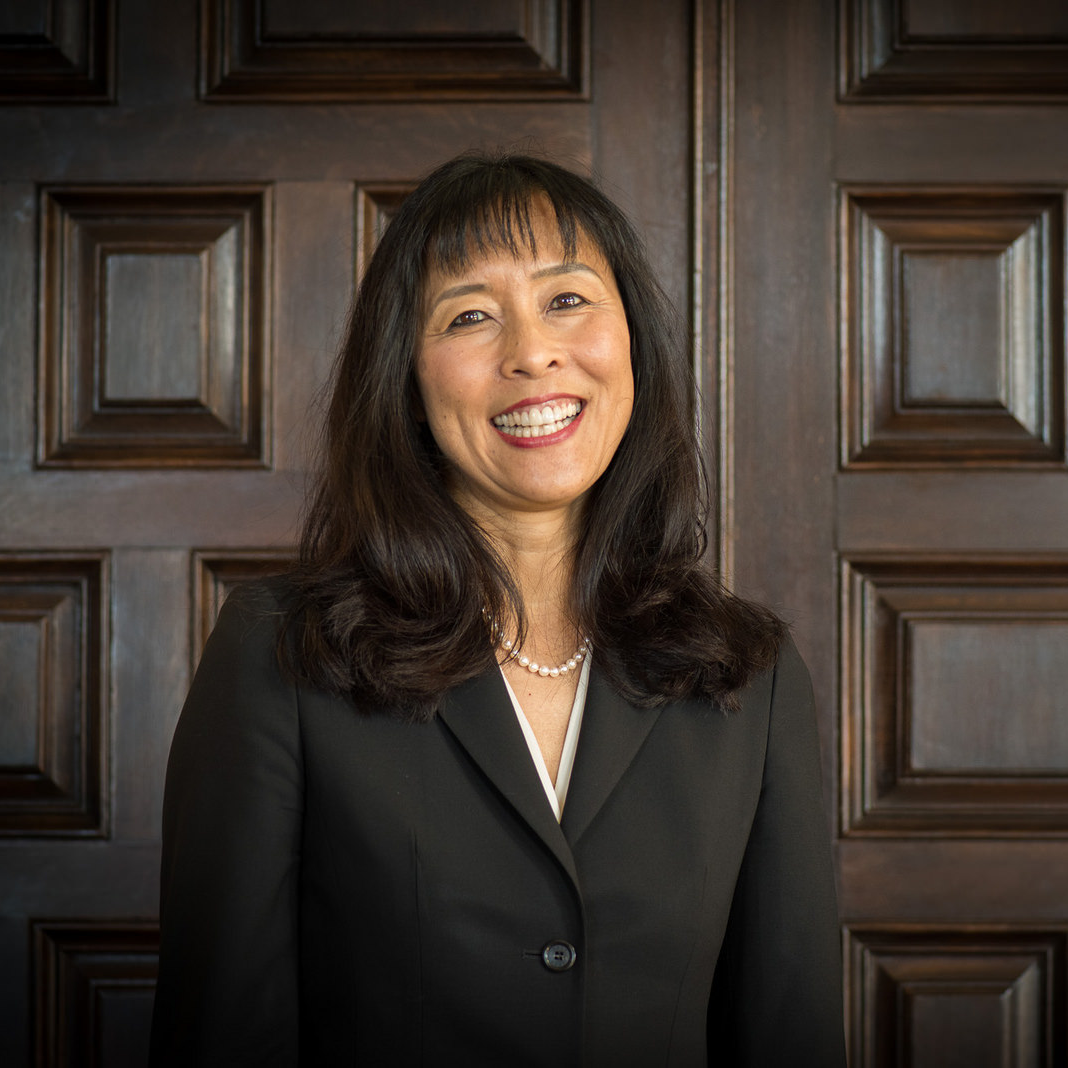 Jacqueline Chen, a distinguished member of the technical staff at Sandia National Laboratories, was inducted into the Alameda County Women's Hall of Fame. She was honored for her work using the world's fastest supercomputers to advance the technologies that underpin gas turbines, automobile engines, and other practical combustion devices.
"This award indicates that my work and the larger Department of Energy programs that fund it are making a difference. Second, I'm proud to be an example of how women can pursue fulfilling STEM careers traditionally dominated by males."
---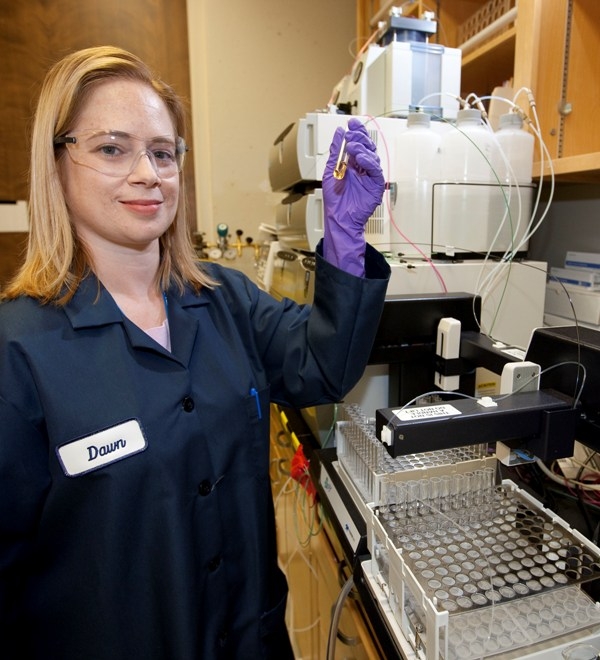 Dawn Shaughnessy, a nuclear and radiochemist at the Lawrence Livermore National Laboratory since 2002, discovered three of the four new elements added to the periodic table in 2016. All in all, Shaughnessy helped discover 6 of the 26 new elements added since 1940. (Check out her Reddit AMA.)
"We still need to work on the image of women in science… It may take a long time, but if we start showcasing women scientists as role models who do not look like the stereotypes shown on TV, the message will eventually come across."
---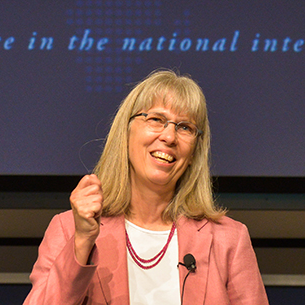 Jill Hruby, the first female director of a nuclear weapons laboratory, was featured as one of Business Insider's 43 most powerful female engineers of 2017.
"I really do hope that it does actually bust a stereotype that women both think more of themselves in the position, but also, more importantly, that everybody, men and women, recognize just different talent sets that might be their boss," Hruby told the Albuquerque Journal.
---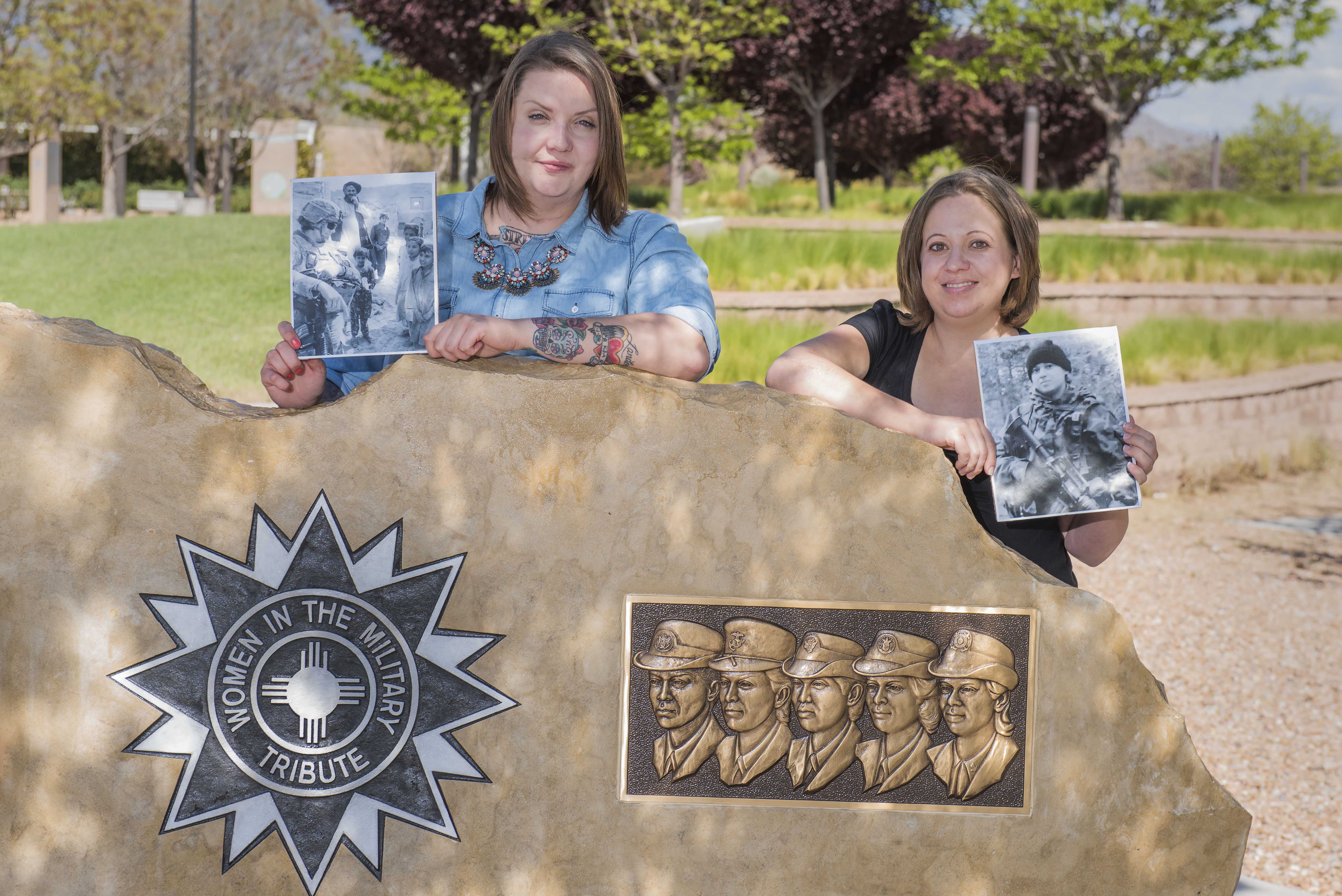 Two young women, one disabled by a mortar blast in Afghanistan and the other injured in several battles while helping women in Baghdad, are the first two women veterans in Sandia National Laboratories' Wounded Warrior Career Development Program: Gabby Holcomb and Lindsey Kibler.
"Women bring a lot of skills to the military. There are fewer of us, but we are still a force to be reckoned with… I work hard to prove myself and I always strive to do the best job possible," Holcomb said.
---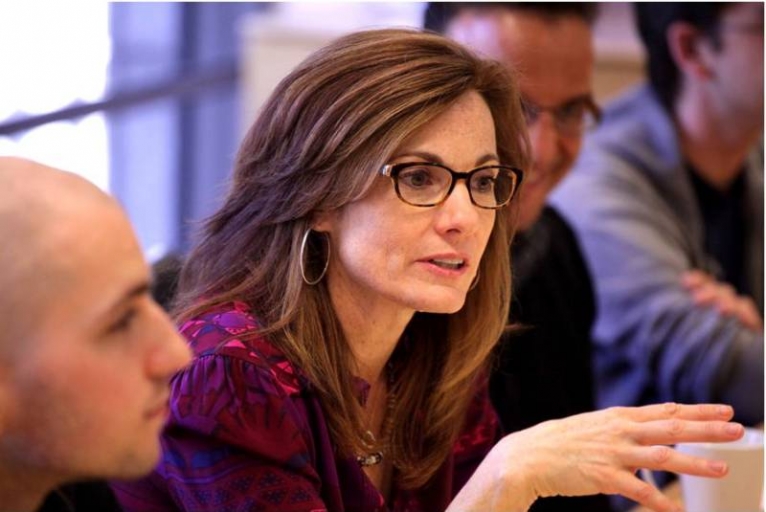 Acting Associate Director for Computation at Lawrence Livermore National Laboratory Trish Damkroger spoke at the fifth international Women in HPC workshop, as part of the Supercomputing Conference 2016. She identified particular challenges faced by women, outlined opportunities and strategies for broadening participation, and shared information on the steps being taken to encourage women into the field and retain a diverse workforce.
"Somehow it is no longer cool to be good in math and science… Giving these girls mentors and role models may help them see a path forward. And we need more female science and math teachers in the schools."
---

Three Livermore women -- fusion physicist Tammy Ma, Computing Division Leader Lisa Belk, and Principal Investigator research engineer Monica Moya -- were featured this past year in Diablo Magazine's Forty Under Forty as young professionals making a difference in their fields.
"Science will continuously challenge you. It has to—if it doesn't, it's not science. Just stick with it," said Ma.
"I was the first member of the software development team to receive access to the laser facility... Forming an authentic partnership with customers can really change the perspective of the IT and software development teams," said Belk.
---

(Click here if you don't see a video above.)
Livermore's science communicator Maren Hunsberger interviewed women to find out what it's like to be a woman at the National Lab.
"The lab is a great place for women to work," said Hunsberger.
---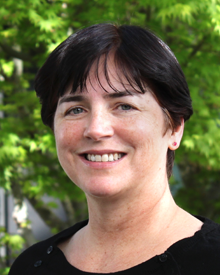 A computer scientist who has worked at Livermore for more than 20 years, Tammy Dahlgren, was invited to serve as a committee co-chair for the annual Grace Hopper Celebration of Women in Computing, which connects women technologists from all over the world for learning, networking, and professional development.
"I like challenges, trying different things, and the opportunity to make a positive impact."
---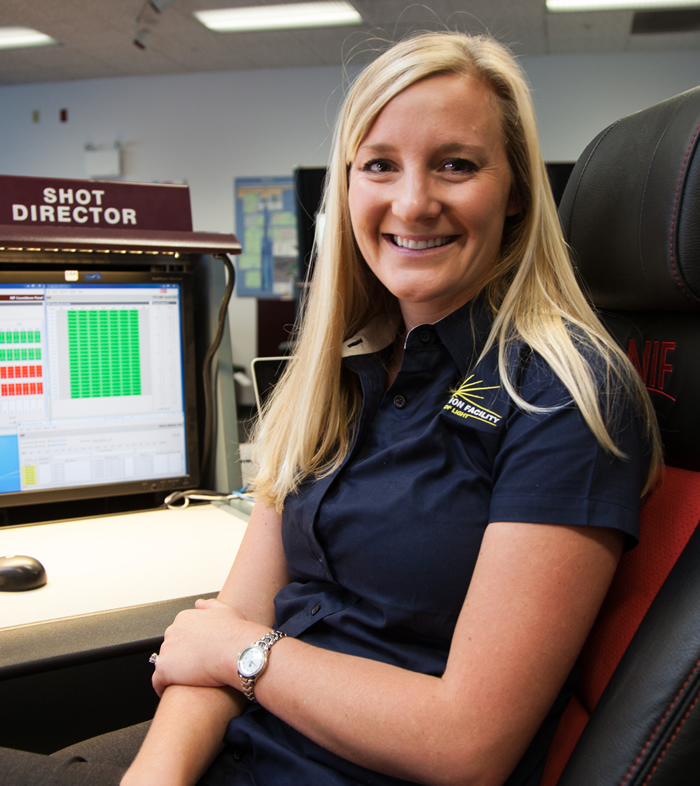 As one of four National Ignition Facility shot directors at Livermore, Tanza Lewis, helps ensure the successful execution of complex experiments in the facility.
"There is big science, big ideas happening at this level."
---
Bernadette A. Hernandez-Sanchez, a principal member of the technical staff at Sandia's Advanced Materials Lab, was recognized for Outstanding Technical Achievement with a Hispanic Engineer National Achievement Award. Hernandez-Sanchez is project lead for the Advanced Materials Program, which focuses on understanding the properties and performance of materials.
"It's very rewarding, I'm very humbled by it every day. I'm excited to come to work because my chemistry is helping people," she said in an interview.
---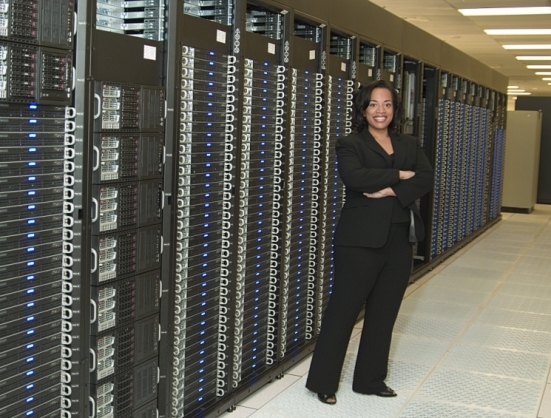 Dr. Njema Frazier, a physicist in NNSA's Office of Defense Programs, was named one of Ebony Magazine's Power 100. Frazier leads scientific and technical efforts to ensure that the United States maintains a credible nuclear deterrent without nuclear explosive testing.
"I'm working toward ensuring that we foster STEM majors and graduates. I want to see more minorities in STEM in the professional workplace," Frazier said.
---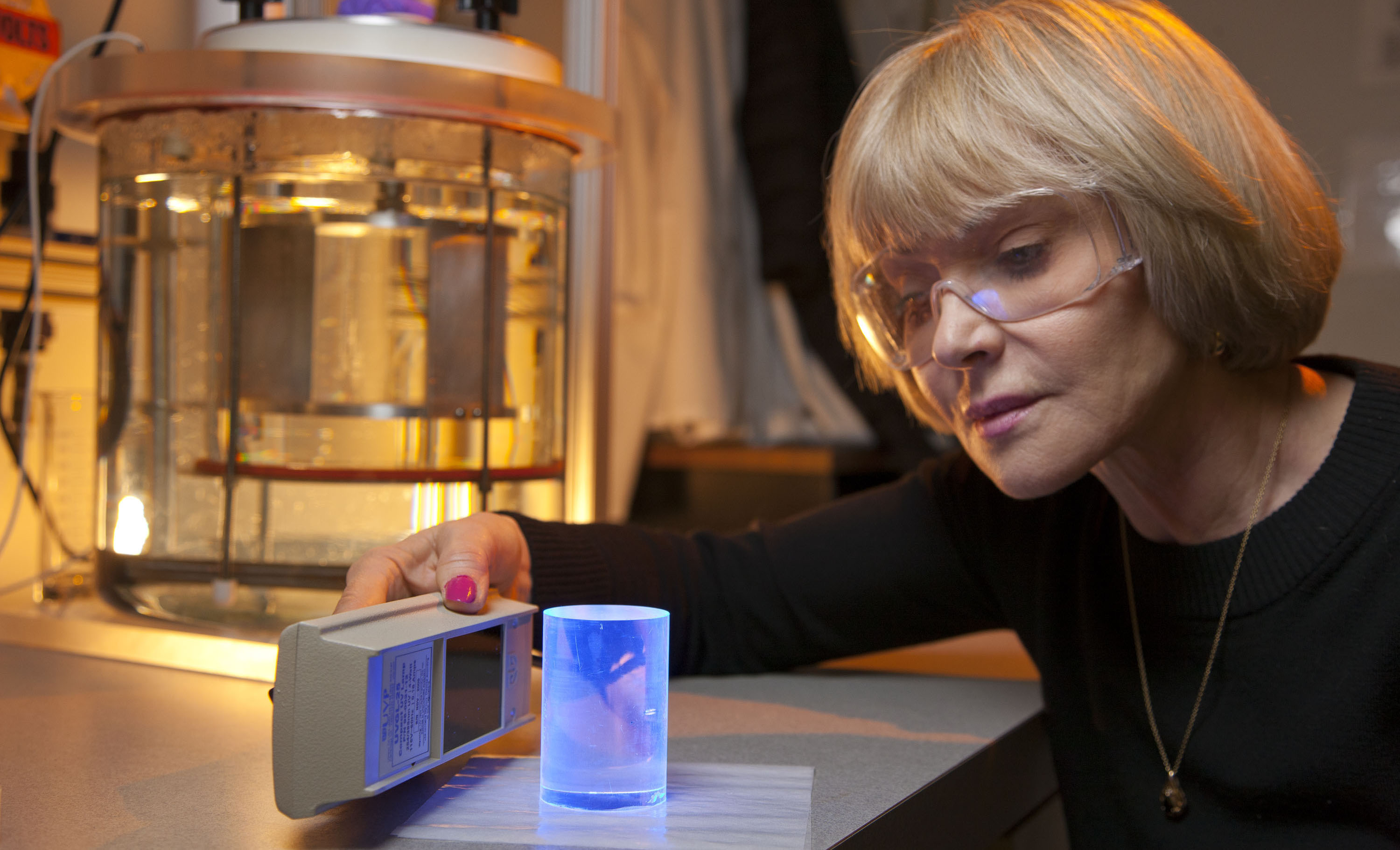 Natalia Zaitseva, a staff physicist in the Condensed Matter and Materials Division at Lawrence Livermore National Laboratory, led a team of Livermore researchers to develop the first plastic material capable of efficiently distinguishing neutrons from gamma rays.
"Altogether, our technically diverse team has the capability and knowledge needed to come up with this breakthrough… Everyone on the team added something necessary for our success."