Dr. Tommy Jones is the Deployment Specialist for the U.S. Department of Energy (DOE) Office of Indian Energy Policy and Programs. As a Deployment Specialist, Dr. Jones is responsible for assisting the Deployment Supervisor with implementing the Office's Deployment Programs: Technical Assistance, Financial Assistance, and Education and Capacity Building.
Dr. Jones is from Jones, Oklahoma and is an enrolled citizen of the Cherokee Nation of Oklahoma, Naknek Native Village, and a Native shareholder of Bristol Bay Native Corporation of Alaska. He has extensive experience working with Alaska Native and American Indian tribes regarding governance, natural resources, and energy. Dr. Jones has conducted numerous in-depth research projects that have resulted in informing decision makers of actionable initiatives and has published works related to energy development in Indian Country.
Dr. Jones has separate bachelor's degrees in Biology and Spanish from Oklahoma City University, a master's degree in Tropical Conservation Biology and Environmental Science from University of Hawaii at Hilo, and a Ph.D. in Natural Resources and American Indian Studies from the University of Arizona. He holds certifications in Administration and Management of Native American Natural Resources, Native Nation Building, and as a Project Management Professional. In 2016, he was honored as a recipient of NCAIED's prestigious Native American 40 under 40 award. 
Dr. Jones has worked for the Office of Indian Energy since 2014, first as a Sandia National Laboratories intern, then as a federal contractor, and now as a federal employee. Outside of work he is a Council member on the Colorado Cherokee Circle, which is a satellite community organization of the Cherokee Nation of Oklahoma.
Contact Dr. Jones via email or by calling 303-579-2178.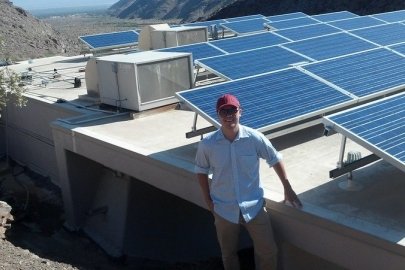 Meet Our Team: Dr. Tommy Jones' Journey from Intern to Office of Indian Energy Deployment Specialist
From "Humble Beginnings," Jones applies passion for research to serve Indian Country.
Learn more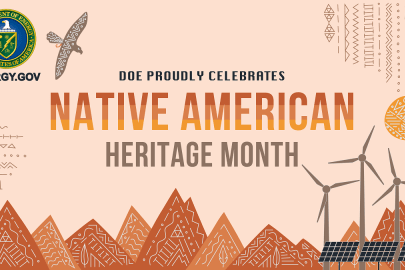 Celebrating Native American Heritage Month
Staff member Tommy Jones shares his thoughts on the month-long recognition.
Learn more