Phil Guerrero joined the U.S. Department of Energy (DOE) Office of Indian Energy Policy and Programs as a Communications Specialist in January 2022. Phil has worked as a U.S. government public affairs specialist since 1987. After graduating from the Defense Information School at Ft. Benjamin Harrison, Indiana, he was duty stationed with the 90th Strategic Missile Wing at F.E. Warren Air Force Base in Cheyenne, Wyoming from 1987-1989.
While stationed in Cheyenne he served as editor of a commercial enterprise newspaper published for base personnel. He was next stationed at Kunsan Air Base, the Republic of Korea as the Noncommissioned Officer in Charge of secure communications for the 8th Fighter Wing from 1989-1990. After Korea, he was transferred to the United Kingdom serving as Chief of Community Relations and then Chief of Media Relations for the 48th Fighter Wing from 1990-1992. His media relations division was recognized as the "Best in the United States Air Forces Europe," during his tenure and he published a chapter in a book about his wing's exploits during Operation Desert Storm.
After active-duty service, Phil served with the Air Force Reserves 944th Fighter Wing, Arizona Air National Guard's 161st Air Refueling Wing and the California Air National Guard's 162nd Air Refueling Wing. Phil retired from the United States Air Force service in 2001, after serving for 21 years. Phil has also worked as a Public Affairs Specialist for the U.S. Bureau of Reclamation, U.S. Army, U.S. Bureau of Land Management, U.S. Forest Service, and U.S. Navy. He brings 35 combined years of Public Affairs experience to the DOE.
Phil has four adult children: Joshua, Sarah, Amanda, and Cambridge. He also has one very spoiled "grand dog" named George. Phil is duty stationed in Phoenix, Arizona. Phil has bachelor's degree in Communications from Arizona State University and follows the Sun Devils' athletic teams feverishly.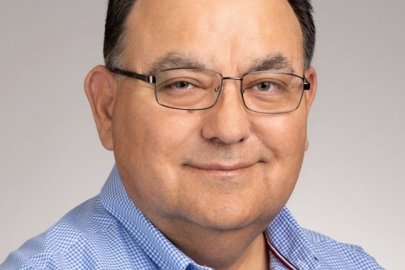 Meet Our Team: Phillip Guerrero
Communications specialist Phillip Guerrero seeks to advance energy equity through increased awareness.
Learn more