You are here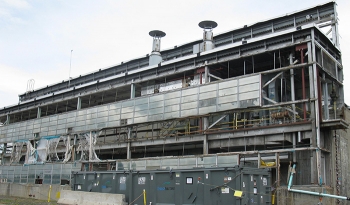 Building G2 before demolition.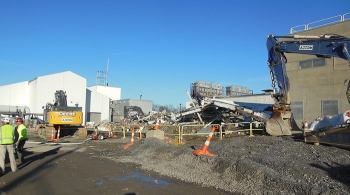 Building G2 after demolition.
NISKAYUNA, N.Y. – EM's demolition of above-ground portions of Building G2 at the Separations Process Research Unit was completed on Nov. 18, a milestone in the ongoing cleanup at the former research site. The photos above show the building before demolition and after demolition. Project contractor AECOM will work to remove structural steel and concrete. Building G2 was one of two buildings where research was conducted in the 1950s on chemical processes for separating plutonium and uranium from irradiated materials. Demolition at Building H2 is taking place under a ventilated enclosure.