2014–2015 Offshore Wind Technologies Market Report
You are here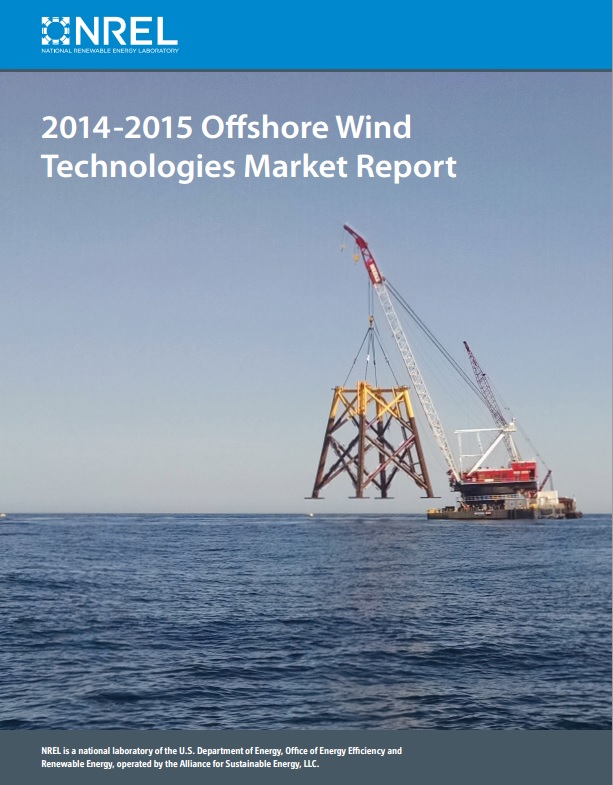 This report provides data and analysis to assess the status of the U.S. offshore wind industry through June 30, 2015. It builds on the foundation laid by the Navigant Consortium, which produced
three market reports
between 2012 and 2014. The report summarizes domestic and global market developments, technology trends, and economic data to help U.S. offshore wind industry stakeholders, including policymakers, regulators, developers, financiers, and supply chain participants, to identify barriers and opportunities. Key elements from the report include:
New method for tracking offshore wind projects
Global offshore wind market on target to set annual deployment record in 2015
Deepwater wind begins installation of first U.S. offshore wind project
15,650 MW of U.S. projects are in various stages of development
U.S. Bureau of Ocean Energy Management issued offshore wind leases that could support an estimated 5,768 MW of offshore wind projects in federal waters 
Advanced technology demonstration projects make progress
Trends indicate technology advances and supply chain maturity may be helping the industry to reduce costs  
Recent evidence suggests offshore wind is on track to meet 2020 industry targets for levelized cost of energy reduction (LCOE)
The United States is positioned to leverage European technologies and experience that are driving cost reduction.