The Federal Energy Management Program's (FEMP) Energy Management Information Systems (EMIS) initiative helps federal agencies identify and implement an EMIS to help meet their building energy cost reduction goals and comply with federal facility energy efficiency laws and requirements, including the Energy Policy Act of 2005, the Energy Independence and Security Act of 2007, Executive Order 13800, and the Federal Information Security Modernization Act (FISMA) of 2014.
An EMIS is comprised of devices, data services, and software applications that monitor, analyze, and control metered building energy use and system performance. Elements of an EMIS work together to aggregate facility data and help federal energy managers optimize energy use at the building, campus, or agency level. They offer the potential to produce substantial value for operators of federal facilities, including direct energy and cost savings and data-driven operational improvements. Additionally, EMIS provide an unmatched toolset for supporting compliance with federal laws and regulations related to energy efficiency and performance reporting. Because EMIS can provide value in many ways, these benefits often impact a broad set of stakeholders.
The effectiveness of an EMIS is maximized when agencies implement a companion energy management system (EnMS), an organizational process that codifies energy goals and policies, empowers staff with the commitment of leadership, and executes on EMIS outcomes to improve energy performance. The EnMS process includes proper staffing and training, developing energy improvement lists, and coordinating with energy and operations staff and management to implement operational and project-based improvements. EnMS should also comply with ISO 50001 requirements in the Energy Act of 2020.
To help agencies successfully implement an EMIS and meet federal requirements, FEMP provides a variety of research materials and resources, along with recommendations for successful EMIS use.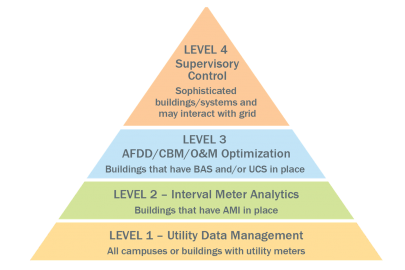 EMIS Planning and Procurement
Provides steps for planning and procuring an EMIS and includes EMIS procurement support materials.
Learn more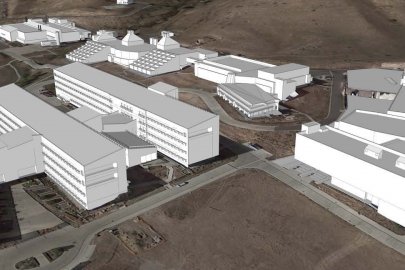 EMIS Case Study
Covers NREL's Intelligent Campus and how it leverages its own lab buildings to study renewable energy with quantitative measures.
Learn more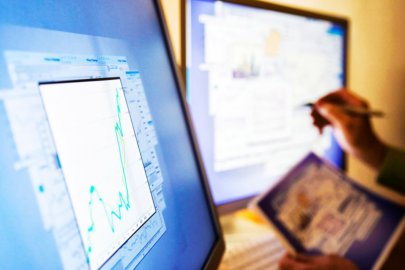 EMIS Resources
Offers supplemental links to websites, tools, and documents to support implementing EMIS in facilities.
Learn more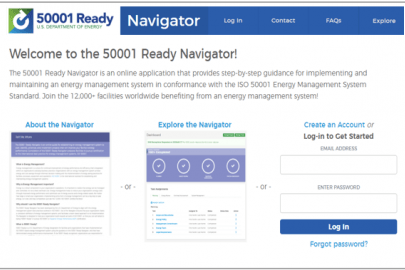 50001 Ready Program
Recognizes facilities and organizations that attest to the implementation of an ISO 50001-based energy management system.
Learn more
FISMA Requirement
FISMA requires federal agencies to implement a security program to manage organizational risk and assure the agency-wide security of information and information systems, including agency-owned assets as well as those provided or managed by another agency or contractor. FISMA applies to federal facilities with pre-existing equipment, such as advanced metering infrastructure or building automation systems. Agencies that fall under this requirement, agency EMIS Scope systems that may be integrated into the EMIS and related assets that collect, process, store, maintain, use, share, disseminate, and dispose of information should comply with information security requirements.