Supporting Efficient and Healthy School Investments
The Building Technologies Office (BTO) supports investments by schools and school districts to improve the efficiency and health of their facilities through the Efficient and Healthy Schools campaign to enable equitable access to energy resources and opportunities. Almost 100,000 public K-12 schools represent 5% of commercial building energy consumption, expend $8 billion in utility bills, and serve 50 million students plus 3 million teachers. School officials make purchases representing billions of dollars, including facility and operational upgrades that can provide both health and energy benefits to the communities they serve.
​​Partner with us on the Efficient and Healthy Schools campaign!
Why are School Facilities so Important?
K-12 school facilities support a multitude of services: education, voting and polling, emergency shelter, and community gathering and represent the second largest sector of public infrastructure spending, after highways. Unfortunately, the 2021 American Society of Civil Engineers' 2021 Infrastructure Report Card rates our nation's school facilities in D+ condition, and a June 2020 GAO report found that about half of public school districts are struggling to upgrade and maintain key building systems that ensure facilities are free of health hazards. The GAO report found that 41% of school districts need to update or replace heating, ventilation, and air conditioning (HVAC) systems and half of schools visited by GAO had HVAC-related problems such as leakage, floor, and ceiling damage. Further, two systematic scientific reviews (Li et al. 2007; Luongo et al. 2016) concluded that inadequate building ventilation is associated with the increased risk of transmission of respiratory infections (including COVID-19 and many others). Several studies (Mendell and Heath, 2005; Fisk 2017; Brink et al. 2020) have also found that breathing fresh air is critical for keeping students alert and healthy while spaces with low ventilation rates are associated with lower average daily attendance, slower speed in completing tasks, and higher rates of suspension. In addition, extensive research compiled by the 21st Century Schools Fund has linked school facility deterioration to negative impacts on both student and teacher performance. These health and safety problems disproportionately impact schools in disadvantaged communities, which also have to contend with dirtier outdoor air and are less likely to have dedicated facility managers.
Upgrades to school facilities can help remedy air quality issues, improve comfort and health conditions, support better student learning, and provide significant reductions in school energy bills.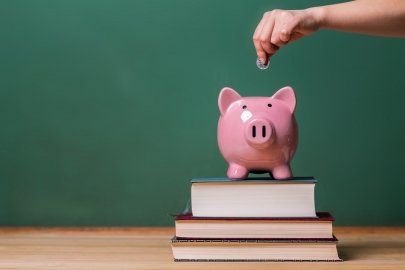 Financing Efficient and Healthy Retrofits
Find federal and state resources for efficient and healthy retrofits.
Learn more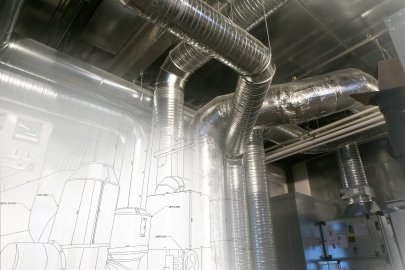 Prioritizing Heating, Ventilation, and Air Conditioning
Many K-12 school facilities need to update or replace heating, ventilation, and air conditioning (HVAC). HVAC is integral to learning and health in schools.
Learn more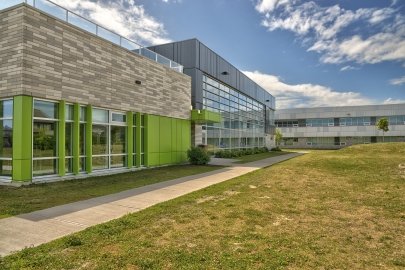 Energy-Efficiency Retrofits and Renewable Energy Integration in Schools
Energy retrofits may employ one or more energy-efficiency measures to maximize occupant comfort and reduce building energy use.
Learn more