Air-Source Integrated Heat Pump
You are here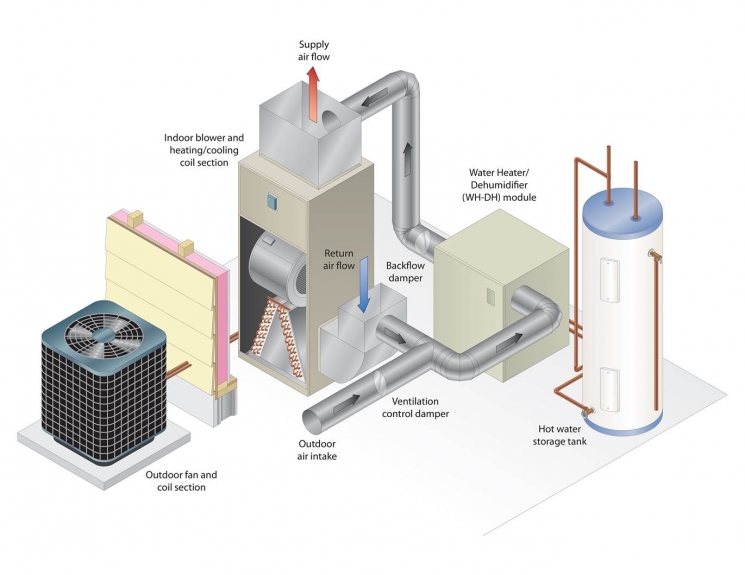 AS-IHP System Concept Sketch. Image credit: Oak Ridge National Laboratory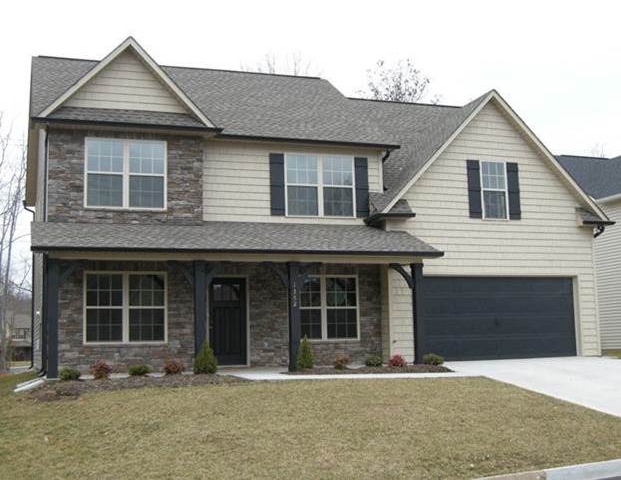 Field Evaluation Site – Knoxville, TN. Image credit: Oak Ridge National Laboratory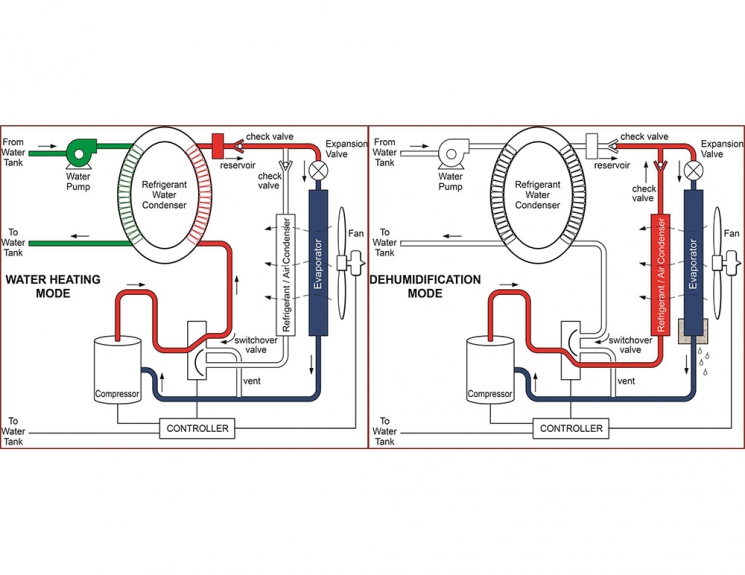 WH/DH Module Process Diagrams; US Patent #8,689,574 B2. Image credit: Oak Ridge National Laboratory
Lead Performer: Oak Ridge National Laboratory – Oak Ridge, TN
Partner: Lennox
DOE Total Funding: $2,874,000
FY16 DOE Funding: $150,000
Cost Share: >40% in kind from Lennox
Project Term: 10/1/2007 – 9/30/2017
Funding Type: Annual Operating Plan (AOP)
PROJECT OBJECTIVE
The ultimate goal of this project is to collaborate with Lennox under a Cooperative Research and Development Agreement (CRADA) to develop efficiency-doubling residential space conditioning and water heating technology based on the air-source integrated heat pump (AS-IHP) concept developed by ORNL for the Department of Energy (DOE)/Building Technologies Office (BTO). The CRADA collaboration with Lennox has resulted in a two-compressor (or two box) prototype design; a VS air-source heat pump coupled with a separate water heating-dehumidification (WH/DH) module.
Several generations of lab prototypes have been fabricated and characterized and the year-long field prototype characterization began August 2015. Preliminary results indicate that the Lennox two box concept reduces space conditioning and water heating energy use by a percentage in the vicinity of the MYPP 2020 performance target of 49% primary energy savings compared to baseline minimum efficiency separate systems (seasonal energy efficiency ratio [SEER] 13 ASHP + electric storage WH). Owing to its two box configuration, the Lennox design is also flexible for retrofit applications and has the potential to achieve the MYPP 2020 cost target of ≤$1.5 installed cost premium per sq. ft.
PROJECT IMPACT
US patent #8,689,574 was issued on the WH/DH module on April 8, 2014. Field test completion is expected by August 2016 and a final CRADA report draft submission by mid-FY17. Assuming the project field test prototype successfully meets the performance and cost targets above, Lennox would be encouraged to advance the development to a production model for the US residential buildings market.  Successful development will assure market availability of efficiency-doubling electric space conditioning and water heating products with reduced global environmental impact.
CONTACTS
DOE Technology Manager: Tony Bouza
Lead Performer: Van Baxter, Oak Ridge National Laboratory
RELATED PUBLICATIONS
Rice, C.K., B. Shen, V. D. Baxter, S. S. Shrestha, and R. B. Uselton 2014b. "Development of an Air-Source Heat Pump Integrated with a Water Heating/Dehumidification Module," Proceedings of the 11thIEA Heat Pump Conference, May 12-16 2014, Montréal (Québec) Canada.