In celebration of Women's History Month, the U.S. Department of Energy's (DOE's) Bioenergy Technologies Office (BETO) recognizes the positive contributions that the women in the Office have made to help strengthen the future of bioenergy.
More than 50% of BETO's staff identify as women. These 28 passionate and dedicated women work on bioenergy-based operational matters and technologies for the Office, in areas such as algae, biomass and waste feedstocks, conversion, data modeling and analysis, and systems development and integration.
Advancing the Transition to a Clean U.S. Energy Economy
Leadership at BETO guides the focus of the team toward developing technologies that convert domestic biomass and other waste resources into low-carbon biofuels and bioproducts. Bioenergy technologies like these can enable a transition to a clean energy economy, create high quality jobs, support rural economies, and spur innovation in renewable energy and chemicals production.
The women of BETO contribute to driving the future of bioenergy by:
Mobilizing public clean energy investment in the biofuel, chemical, and agricultural industries

Accelerating the deployment of bioenergy technologies

Supporting the achievement of economy-wide net-zero emissions by 2050 while ensuring that the benefits of this work are equitably distributed to all Americans.
Distinguished Expertise and Education at BETO
Combined, women currently working for BETO bring over 155 years of experience at DOE alone and nearly 310 years of industry practice. They have earned 13 master's degrees (two additional underway) and eight Ph.D. degrees in the following areas:
Anthropology

Biological and Ecological Engineering

Business Administration

Chemistry

Engineering Management

Environmental Public Policy

Environmental Science and Management

Global Environmental Policy

Information Systems and Decision Sciences

Management

Microbiology and Molecular Genetics

Molecular Microbiology and Microbial Pathogenesis

Natural Resources and Environment

Plant Molecular Biology

Project Management

Public Administration

Public Relations

Sustainable Urban Planning

Water and Environmental Engineering.
Please join us in celebrating Women's History Month and congratulating these women on their work to help ensure an economically sound and secure future. For more information on the women of BETO's federal staff, check out these profile spotlights. Efforts from the women of BETO contribute to the bioeconomy's ability to reduce environmental impacts through the development of affordable domestic fuels and co-products, advancement of clean energy sources, and generation of domestic jobs.
Help BETO Accelerate the Bioeconomy
If you are interested in an exciting career in bioenergy, training opportunities are available through BETO's Algae Technology Education Consortium. And don't forget to explore technical and non-technical careers in bioenergy using BETO's Bioenergy Career Map. This resource allows users to plot the progression from entry level to management jobs in the field, as well as how to transition into other career options.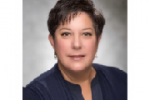 Valerie Sarisky-Reed
Dr. Valerie Sarisky-Reed is the director of the Bioenergy Technologies Office (BETO) in the Office of Energy Efficiency and Renewable Energy (EERE). In this role, she manages efforts to improve performance, lower costs, and accelerate market entry of bioenergy technologies. She assists in overseeing strategic planning to meet aggressive goals covered by the BETO research and development budget of approximately $250M annually, working with the U.S. Department of Energy's (DOE) national laboratories, academia, and industry.
more by this author