One of the most exciting things about bioenergy is the potential for one innovation to solve multiple problems. Last September, the U.S. secretaries of energy, transportation, and agriculture announced the Sustainable Aviation Fuel (SAF) Grand Challenge, a whole-of-government effort to accelerate domestic production of SAF that emits at least 50% lower carbon emissions than petroleum, with the goal of supplying 35 billion gallons of SAF by 2050. This announcement recognizes the important role bioenergy must play in reducing carbon emissions from the aviation sector—a particularly difficult sector to decarbonize. The aviation sector is almost entirely dependent on petroleum jet fuel and accounts for 2%-3% of U.S. carbon emissions.
Similarly, chemicals manufacturing represents approximately 5% of U.S. carbon emissions and heavily depends on fossil-based feedstocks, namely petroleum, natural gas, and coal. Bioenergy could help reduce dependence on fossil fuels and reduce carbon emissions from these two important sectors of our economy.
The journal Nature Biotechnology recently published a paper featuring cutting-edge work funded by the U.S. Department of Energy's Bioenergy Technologies Office (BETO). The article details a carbon-negative platform that uses microorganisms to convert carbon captured from agricultural, industrial, and societal waste streams into useful chemicals. Three entities—LanzaTech, Northwestern University, and Oak Ridge National Laboratory (ORNL)—worked together to develop a new process to make acetone and isopropanol. These two bulk chemicals are currently produced from fossil resources via energy-intensive processes and have a combined global market of $10 billion. These chemicals are found in products all around you, including fabrics, solvents, acrylic glass, cleaning solutions, disinfectant, and cosmetics. The process this team developed uses industrial waste gases as feedstock to produce acetone and isopropanol with 160% lower life-cycle greenhouse gas emissions than the traditional fossil-derived chemicals. The team engineered a robust bacterial strain that produced these desired target chemicals with high efficiency for prolonged periods.
Here's how the work came together: LanzaTech, a private company driving innovation in the production of SAF and chemicals, began the research when scientists commercialized a process that uses bacterial strains to produce ethanol from gaseous-waste carbon emissions. Northwestern University expanded the work by completing cell-free prototyping using cutting-edge synthetic biology tools, and ORNL worked on continuous molecular analysis by applying its unique DNA sequencing and systems biology capabilities.
Partnerships like this move the state of bioenergy research forward. By bringing together the unique capabilities from academia, DOE National Laboratories, and industry, we're able to develop solutions to real-world problems at a fraction of the typical time and cost.
Building from its waste-gas fermentation technology, LanzaTech is scaling up this process so it can be inserted into their systems across the world—systems like the BETO-funded project in Soperton, Georgia, that is demonstrating SAF production.
BETO—and the Department of Energy, more broadly—is able to meet aggressive bioenergy goals that support decarbonization within our economy because of the excellent work from our partners that continue to move the industry toward a clean energy future.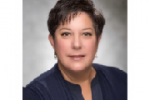 Valerie Sarisky-Reed
Dr. Valerie Sarisky-Reed is the director of the Bioenergy Technologies Office (BETO) in the Office of Energy Efficiency and Renewable Energy (EERE). In this role, she manages efforts to improve performance, lower costs, and accelerate market entry of bioenergy technologies. She assists in overseeing strategic planning to meet aggressive goals covered by the BETO research and development budget of approximately $250M annually, working with the U.S. Department of Energy's (DOE) national laboratories, academia, and industry.
more by this author