ATEC originated in 2015 to support high-quality jobs in the U.S. workforce due to the potential of algal biomass as a sustainable feedstock source for the development of bio-based products, fuel, feed, and foods.
ATEC is currently in the fifth year of a $2.55 million grant from BETO. ATEC's goals are to produce:
Novel educational courses for grades K-12
Certificate and degree programs in algal cultivation and biotechnology.
These educational opportunities enhance the science, technology, engineering, and math (STEM) skill set of students, aquaculturists, farmers, biotechnicians, and others interested in advancing their education to enable career pathways in the algae industry while helping to strengthen the bioeconomy workforce.
Specific ATEC programming includes:
1. Algae Academy
ATEC's K-12 Algae STEM Initiative educates and excites students on the power of algae as a promising solution for several issues facing our global community. Through education, students learn practical algal farming applications. The curriculum module includes five days of age-specific algae STEM lessons.
2. ATEC in Community Colleges and Universities
ATEC's flagship programming involves community colleges and universities nationwide that provide or will provide algal cultivation and biotechnology certificates and degrees. Program graduates learn practical farming and biotechnology applications to enhance skills for the algae industry workforce. Examples of certificates and degrees are as follows:
3. Algae Cultivation Extension Short-Course (ACES)
ACES, an extension/outreach component of ATEC, is divided into two parts: macroalgae and microalgae. Part 1 covers macroalgae (seaweed) and is designed for those already in the aquaculture/shellfish industry seeking to learn new skills. Part 2 covers microalgae cultivation.
Register for ACES Part 1: Macroalgae and ACES Part 2: Microalgae.
4. Introduction to Algae Massive Open Online Course (MOOC)
The "Introduction to Algae" MOOC brings together algae experts from industry and academia. Participants explore the vast diversity of current commercial algae use. Register for Introduction to Algae MOOC.
A second algae MOOC, "Introduction to Microalgae Biotechnology," is expected to launch this year. A third algae MOOC, "Introduction to Seaweed Biotechnology," is currently under development, and is scheduled for a 2021–2022 release.
Additional Information about ATEC and Careers in Algae
These initiatives bolster the algae industry by training today's students to enter tomorrow's workforce. Explore career possibilities in algae.
Visit ATEC's homepage for more information.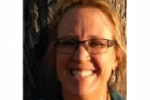 Christy Sterner
Christy Sterner is a Technology Manager for the Advanced Algal Systems Program in the U.S. Department of Energy's (DOE's) Office of Energy Efficiency and Renewable Energy's Bioenergy Technologies Office (BETO).
more by this author