I was honored to speak at the Agricultural Outlook Forum this spring, hosted by our friends at the U.S. Department of Agriculture (USDA). This year's theme was "Smart Agriculture in the 21st Century." The smart solution when it comes to establishing a bioeconomy—renewable, biomass resources as a solid part of our nation's energy mix—is working together. We at the Energy Department's Bioenergy Technologies Office are a key contributor to the work of federal agencies focused on biofuel commercialization. With the size of the challenge, we need all agencies to work more closely together. We also rely on our collaboration with the Energy Department's national laboratories, private industry, and universities.
At USDA, 10 agencies share our goal of overcoming barriers to the use of biomass for bioenergy and bioproducts, including USDA's Agricultural Research Service and Forest Service. Here are some notable examples of our collaborative work:
For the Defense Production Act, USDA, along with the Department of the Navy, shares with us in funding the construction of three significant biorefineries that produce millions of gallons of biofuel when at full capacity. We selected these biorefineries jointly to produce biofuels for military use from non-food feedstocks, and they will soon begin construction.
Under Farm to Fly 2.0, USDA's bioenergy and biomass programs are working with us on research and development for feedstocks--such as wood residue and algae--that show promise for renewable jet fuel. This fuel will be developed sustainably and have the capacity for use in existing jet engines. Jet fuel accounts for the largest portion of energy use in the federal government, and fuel costs are the largest expense for the airline industry. Imagine what a difference renewable fuel could make!
We've joined with USDA and land grant universities for the Sun Grant Regional Feedstock Partnership and other feedstock projects. USDA's Agricultural Research Service provides data baselines for soil carbon impacts and corn yields associated with corn stover (non-edible corn husks, stalks, and leaves). They provide guidance on proper removal of corn stover from the field—enough to produce high volumes of biofuel, but not so much that it could damage soil health or crop growth. We also work with USDA on yield work for other energy crops such as grasses, sorghum, and energy cane.
These are just a few of many activities on which we collaborate with USDA. Our other efforts include plant feedstock genomics projects, woody biomass utilization projects, the Global Bioenergy Partnership, biorefinery loan financing, and Biomass Research and Development Board activities. We will be working with USDA on the next update of the Billion-Ton Study next year, and we look forward to having USDA reviewers at our 2015 Project Peer Review in just a few weeks.
It takes many hands to build a bioeconomy. We at the Bioenergy Technologies Office are happy to team with USDA and our many other partners across federal agencies, academia, and private industry to develop cost-competitive biofuels and bioproducts that are good for our economy, the environment, and U.S. competitive advantage in the global marketplace for years to come.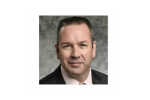 Jonathan Male
Dr. Jonathan Male is the former director for the Bioenergy Technologies Office. In this role, he led the Office's work to lower costs, reduce technical risk, and accelerate deployment of bioenergy and renewable chemicals technologies.
more by this author