If you live outside of the sunny Southwest, the weather can bring sudden changes this time of year. Many parts of the country have already seen snow, and the polar vortex has extended far enough south that even our nation's capital has experienced a few deep chills. Although at first blush it may seem that solar power is ideal for the summer, solar photovoltaic (PV) panels actually produce useful power throughout all four seasons. Tackling weather-related challenges is one reason why the SunShot Initiative funds Regional Test Centers, where solar panel performance can be time-tested in widely varying climates. Researchers at the test centers have shown that solar can still successfully generate electricity in snowy areas and other harsh environments.
A dusting of snow has little impact on solar panels because the wind can easily blow it off. Light is able to forward scatter through a sparse coating, reaching the panel to produce electricity. It's a different story when heavy snow accumulates, which prevents PV panels from generating power. Once the snow starts to slide, though, even if it only slightly exposes the panel, power generation is able to occur again.
Heavy snowfall can present a problem when the weight of the snow places stress on a PV system's support structure. The majority of PV panels in the field today have frames, which tend to create localized stresses at the mounting points. At the Vermont Test Center, researchers are characterizing impacts such as microcracks formed by the non-uniform load of the snow. As can be seen in the photo, the absence of a frame allows the snow to slide off. This research has the potential to make solar a more economic option for energy generation in northern climates.
With or without frames, though, it's important to note that snow can actually help clean a PV module as it melts away. It's similar to what happens to a car's windshield: if the snow is allowed to melt off, the windshield is left without a speck of debris. That's because any dirt on the glass will bond with the snow, washing it away when the sun melts it off. The anti-soiling properties of snow inherently make solar panels cleaner and able to reach higher efficiencies.
SunShot is exploring other ways to help PV panels withstand the elements of winter through our support of the DuraMat Consortium, led by the National Renewable Energy Laboratory. DuraMat researchers are investigating how a variety of materials used in the packaging and mounting of PV components perform in different climates. These studies will allow lower cost, more reliable, and more predictable new products to find their way to mass production. DuraMat is also investigating approaches that optimize frameless modules and make them more readily adaptable to outdoor extremes. DuraMat's newly developed materials will be tested at the Regional Test Centers to evaluate their functionality over a wide range of real-world conditions.
This winter, even if the snow piles high, we can remain confident that our solar panels will generate power and that research conducted at the Regional Test Centers will help PV perform even better in the future.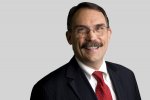 Charlie Gay
Dr. Charlie Gay is the former Solar Energy Technologies Office Director for the Office of Energy Efficiency and Renewable Energy.
more by this author