What do bioenergy and computer science have in common—much more than you think.
For example, are you a college or graduate student studying computer science? Maybe a professional looking to explore a new field or a high school student just beginning to consider career options? Then, this rapidly expanding and diverse field can provide great opportunities to start or continue a career in bioenergy. Now you can learn all about what this field can do for you with Computer Science Education Week (December 4–10).
This dedicated week raises awareness about the significance of computer sciences in many different careers. Here at the U.S. Department of Energy's (DOE's) Bioenergy Technologies Office (BETO), we recognize the impact computational science has on bioenergy every day.
Computational science plays a vital role in bioenergy research and development, including contributing to sustainable feedstock development and efficient conversion of biomass to biofuels, bioproducts, and biopower. The bioenergy industry requires skilled individuals who are able to apply techniques from computer science, data management, modeling, mathematics, and more to explore solutions to complex industry-relevant problems. Popular careers include the following:
Computational scientists and technicians help design, implement, test, and evaluate computer models and applications, which can enable technological advancements and new discoveries. In fact, several of DOE's national laboratories use computational modeling and simulations to help scientists more effectively break down biomass into fuels. Below are some examples.
At the National Renewable Energy Laboratory's (NREL's) National Bioenergy Center, researchers are studying ways to use enzymes to convert non-food plant material into biofuel. Non-food components of biomass are made of molecules that are tough to break down, and right now, the enzymes are not breaking down the material fast enough. Computer scientists, however, are helping to create enzymes that will speed up the production and reduce the cost of biofuel. In fact, many of NREL's biomass conversion research projects benefit from computational modeling. Read about some of this lab's exciting advances in bioenergy technology.
Meanwhile, Oak Ridge National Laboratory (ORNL) scientists use computer simulations to tackle a major roadblock to the cost-effective production of biofuel—lignin. Lignin is a crucial component of plant cell walls. Its tough, rigid structure provides plants with the ultimate support system. However, lignin binds tightly to cellulose—a plant carbohydrate whose sugars can be fermented into fuel. In order to access cellulose to make biofuels, scientists must first unbind it from lignin. Using ORNL's supercomputer, computer scientists can help learn how to access cellulose more easily and improve the biofuel production process.
If designing artificial intelligence systems is more your speed, then the bioenergy industry has got you covered. Computer engineers at Idaho National Laboratory (INL) recently designed an adaptive control system that processes large bulky biomass into a form that is easier to convert into fuel. INL's artificial intelligence–based system can adapt to compensate for the unique qualities of different types of biomass, enabling more efficient and reliable processing of biomass feedstocks.
This work—and the research at other labs, universities, and private industry—supports the development of a sustainable, advanced U.S. biobased economy (bioeconomy) that promotes U.S. energy security and creates new jobs. Want to be a part of the bioeconomy workforce of the future? Start planning now. Check out BETO's Bioenergy Career Map to explore bioenergy occupations in computer science and many other fields and learn about the education and training necessary for each career.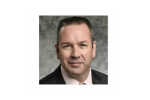 Jonathan Male
Dr. Jonathan Male is the Director for the Bioenergy Technologies Office. In this role, he leads the Office's work to lower costs, reduce technical risk, and accelerate deployment of bioenergy and renewable chemicals technologies.Dr. Jonathan Male is the former Director for the Bioenergy Technologies Office. In this role, he led the Office's work to lower costs, reduce technical risk, and accelerate deployment of bioenergy and renewable chemicals technologies.
more by this author