Algae are coming out of the pond and into the classroom, thanks to the significant efforts of the Algae Technology Education Consortium (ATEC) this past year. The Energy Department's Bioenergy Technologies Office (BETO) is funding ATEC's project to strengthen workforce capabilities in the algal biofuels industry.
Algae, often thought of as "pond scum," are a group of fast-growing organisms that produce high levels of oils, which can be used to make biofuels or bioproducts such as bioplastics and specialty chemicals. ATEC recently performed a jobs assessment survey and found that there is a growing need for a trained algal-based workforce, as many diverse opportunities in algal farming and biomanufacturing continue to emerge throughout the country. Today, the algal industry's market share is already valued at $8 billion in foods, cosmetics, chemicals, and animal feed. Once algae-based biofuels enter the market, this share will likely increase. However, up until now, specialized algal science degree programs have been hard to find.
Throughout the past year, ATEC has established partnerships with academia and industry to advance algae-based educational programs at the community college level. Graduates of the two-year degree program will be qualified for entry-level positions in algal farms or aquaculture facilities. ATEC also developed a certificate program for students who are interested in specializing their degree in algal sciences. Two classes for the program start this fall at Santa Fe Community College in Santa Fe, New Mexico. In the project's first year, ATEC established partnerships with 11 universities and 5 community colleges, and developed a 2-year degree program in algal cultivation.
Community college students will have the ability to tailor the scale and scope of their courses. They will also have the opportunity to get hands-on learning experiences with algae through internships within the industry and intensive laboratory courses. Each student will also be required to take a capstone course, which will cover how to identify different varieties of algae and the optimal growth requirements, harvesting methods, and technologies for processing algae into bio-based end products. Moving forward, ATEC will also be developing an online course that would be publicly available to anyone interested in the algae industry. Algae companies have the burden of spending resources to train employees with little or no previous algal science experience. With the formation of these new degrees, industry can thrive with a new educated workforce in a variety of job sectors.
BETO is focused on developing commercially viable biofuels and bioproducts to reduce U.S. dependence on petroleum imports, reduce greenhouse gas emissions of the transportation sector, and grow the economy. Increasing the availability of skilled workers at all levels is important to advancing the bioenergy industry, which is why BETO has a growing portfolio of workforce development activities. The ATEC project is part of the Algae Foundation, which develops innovative education programs in algal cultivation and biotechnology.
A knowledgeable and well-trained workforce is essential for advancing the bioenergy industry. The Energy Department is excited to support this initiative that helps meet the overall goals to develop sustainable, cost-competitive biofuels and products from algal biomass.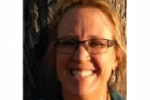 Christy Sterner
Christy Sterner is a Technology Manager for the Advanced Algal Systems Program in the U.S. Department of Energy's (DOE's) Office of Energy Efficiency and Renewable Energy's Bioenergy Technologies Office (BETO).
more by this author