There's an endless amount of holidays, you may be thinking. Manufacturing Day was October 2. National Hydrogen & Fuel Cell Day is coming up on October 8. You're probably already getting your house and kids ready for Halloween on October 31. October is Energy Awareness Month and National Cybersecurity Awareness Month, and September 15- October 15 is Hispanic Heritage Month. And that's just the half of it.
But wait! We'd like to call your attention toward National Nuclear Science Week, running October 19-23. Why? Our world can't get to our global emissions reduction goals and clean energy transitions without nuclear energy. Nuclear energy makes innovations in health care, safety, and space exploration possible (just to name a few of the world-changing impacts of nuclear energy), and nuclear energy careers are on the rise (with great salaries too!).
So celebrate with us!
Are you ready for Nuclear Science Week? Now you will be with our webinar on Thursday, October 8, with the American Nuclear Society. At 12 p.m. ET, tune in to hear about opportunities to get involved in Nuclear Science Week and learn about the Office of Nuclear Energy's new nuclear energy curriculum, launched with the American Nuclear Society and Discovery Education. Register to attend now.
On October 21 and 22, you can get your elevator pitch on and join our Office of Nuclear Energy's Nuclear Tech Connect event. You can meet people leading our nuclear energy innovations, explore virtual exhibits, and make some career connections. Learn more & register here.
The Office of Legacy Management Atomic Legacy Cabin (ALC) in Grand Junction, Colorado, is celebrating Nuclear Science Week 2020 by offering a digital "Radiation — Energy in Motion" program, available online for free.
Middle school students nationwide can enjoy a video classroom presentation about radiation and its role in nuclear science from an expert. The package includes teacher and student educational packets filled with fun activities for a complete science lesson available at home or in the classroom. The video and materials will be available by October 16 on the ALC website: /lm/atomic-legacy-cabin.
For the teachers reading this, be sure to visit Oak Ridge Institute for Science and Education (ORISE)'s Harnessed Atom Lesson Plan for excellent K-12 nuclear energy education ideas, at this link.
Grab your headphones or speaker and hit the Direct Current podcast archives for our episodes featuring the power and promise of nuclear energy. You can learn the differences between "The Simpsons" and real life nuclear energy on our "Nuclear Energy: Fact, Fiction, Future" episode. Learn about our National Laboratories' work to power the NASA Mars Perseverance Rover in "Part 1: Powered by Plutonium" and "Part 2: Supercam Does it All".
On a different front, to revisit our nation's early history with nuclear power you can go back to the very beginning of the construction of the first nuclear weapon with the Manhattan Project "Part 1" and "Part 2".  
Don't let your nuclear energy education be limited by the calendar. Check out STEM Rising at energy.gov/STEM to get familiar with nuclear-related STEM education and workforce opportunities like the Energy Systems Technology and Education Center at Idaho National Laboratory, which offers student learning about nuclear energy and other electrical generation. Or look into the Integrated University Program, a partnership between the Office of Nuclear Energy, the Nuclear Regulatory Commission, and the National Nuclear Security Administration to fund colleges and universities for research and development and nuclear energy education. There's many more opportunities in nuclear career discovery at STEM Rising.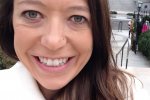 AnneMarie Horowitz
AnneMarie Horowitz has been with the Energy Department since 2009, and is the Director of STEM Rising, a priority Departmental initiative to highlight the science, technology, engineering, and mathematics (STEM) programs and resources of the agency.
more by this author