Spring is around the corner and the U.S. Department of Energy (DOE) has been running full steam ahead in the first quarter of 2023. Watch the Biden Energy Monthly Update and follow along here for additional details.
TRANSPORTATION
The Department of Energy kicked off 2023 by announcing the nation's first-ever U.S. National Blueprint for Transportation Decarbonization—a landmark strategy for cutting all greenhouse emissions from the transportation sector by 2050. The transportation sector—encompassing all modes of travel to move people and goods—accounts for one-third of all U.S. greenhouse gas (GHG) emissions and particularly impacts those in disadvantaged communities.
A clean transportation sector is not possible without electric vehicles (EV). In January 2023, DOE announced $42 million in funding for projects that will be selected for the Electric Vehicles for American Low-Carbon Living (EVs4ALL) program. Selected projects will expand domestic EV adoption by developing batteries that last longer, charge faster, perform efficiently in freezing temperatures, and have better overall range retention.
Going hand-in-hand with making quality batteries is President Biden's goal of having a national network of 500,000 EV charging stations by 2030. DOE and the Department of Transportation recently announced $2.5 billion in funding to bring EV charging and alternative-fuel infrastructure to communities, with particular focus on underserved and overburdened communities, and along alternative fuel corridors. To further diversify how we power our vehicles, DOE funded $118 million for projects that will accelerate the production of sustainable biofuels for the nation's transportation and manufacturing needs.

MANUFACTURING 
The Department of Energy is delivering on President Biden's commitment to invest in American innovation. Under the Biden-Harris Administration, over $90 billion and $5 billion have been announced for U.S. battery and solar manufacturing, respectively.
PUERTO RICO 
For too long, Puerto Ricans have had an outdated, unreliable, and expensive electric system that is vulnerable to extreme weather events. Puerto Rico aims to achieve 100% renewable energy by 2050 and the Biden Administration is committed to improving the island's energy system. U.S. Secretary of Energy Jennifer Granholm has visited Puerto Rico twice this year, where she met extensively with community members across the eastern region of the island. Another visit to the western side of the island is planned for late March. Stay tuned as we provide updates on DOE's urgent work to repair and modernize the Puerto Rico's grid with clean and reliable power sources.
In January, the Department of Energy and the Federal Emergency Management Agency released a one-year progress report for the Puerto Rico Grid Resilience and Transition to 100% Renewable (PR100) Study. The study seeks to inform infrastructure investments and create community-driven pathways to meet Puerto Rico's clean energy goals.
Following the PR100 update, DOE's Grid Deployment Office put out a Request for Information to gather feedback from stakeholders on how to allocate $1 billion managed through the Puerto Rico Energy Resilience Fund. DOE is requesting input about short- and long-term energy solutions including residential rooftop solar deployment, community and critical service energy resilience, partnerships with non-profit organizations, and workforce training to sustain Puerto Rico's clean energy economy.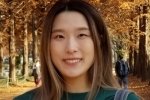 Natalie Seo
Natalie Seo is a Digital Communications Specialist at the Office of Public Affairs.
more by this author