Did you know that the Arctic is a focus for the Department of Energy (DOE)? Thanks to Alaska, the United States is one of eight Arctic nations. From Earth's atmosphere to the sea level, DOE researchers are working with counterparts across the state to study climate change, deploy clean energy systems in remote communities, advance viable cold climate electric transportation alternatives, and explore ways to use seaweed as a source of fuel.  
DOE employees are on the ground helping Alaskans build wind projects, install solar panels, extract electrical power from moving water, design energy-efficient structures, and transition to electric transportation. The Arctic Energy Office celebrates the truly groundbreaking work by the DOE offices and national labs with their partners in academia, industry, and local organizations. And these are just the tip of the iceberg of Arctic innovation. 
Take a look at some examples of DOE's clean energy work in Alaska: 
Atmospheric Radiation Measurement
At the top of the world sits the Utqiagvik ARM observatory, overlooking its sister station, Oliktok, on the northern coast of Alaska. From these locations, far north of the Arctic Circle, researchers monitor critical data about the arctic climate where land and sea ice intersect, aided by conventional and un-crewed aircraft operating in DOE-controlled airspaces. With Arctic temperatures increasing faster than anywhere else on the planet, understanding how the land-water-air system affects global temperatures is critical. 
Community Energy Transitions
Remote arctic communities have their share of energy challenges, including expensive and polluting fossil fuel emissions and aging infrastructure threatened by the storms, floods, fires, and thawing permafrost directly associated with climate change. To help them advance clean energy, DOE's Energy Transitions Initiative Partnership Project (ETIPP) connects DOE researchers with local experts for 12-18 months to prioritize community energy values and foster high-impact energy transitions.    
Current EITPP projects include five locations in Alaska. Energy transitions are already redefining the region, thanks to DOE funding. 
Cordova Electric Cooperative draws 70 percent of its power from two hydro systems to meet electrical generation needs and is leveraging its new DOE-funded battery in truly novel ways. Kotzebue Electric Association recently added 500 kW of bifacial solar panels (they generate power from sunlight on both sides) to their wind farm. Combined with their LED lighting and energy storage (thermal as well as electrical) systems, Kotzebue plans to go diesel-off for whole days at a time. The village of Deering also reduced its reliance on diesel by installing solar panels using a DOE grant. These communities are setting the example across the region for community-based energy transitions. 
Local Clean Energy for Local People
With a region made up of diverse energy needs, DOE seeks to ensure underserved communities have a voice in the Arctic's future. In July 2021, DOE announced $12 million for 3.5 megawatts of clean power generation and 3.5 megawatt-hours of battery storage for 13 American Indian and Alaska Native communities, serving over 1,300 tribal buildings and saving those communities a combined $1.8 million annually. This includes seven tribal projects in Alaska that deepen the roots of clean energy in the region with residents involved in their energy future. That has long been a priority of DOE's Office of Indian Energy Policy and Programs and DOE staff have conducted workshops and provided technical assistance to tribal representatives.   
Electrified Arctic Transportation
The need for emissions-free transportation in the Arctic is critical, given the reliance on boats, planes, and trucks to move people, supplies and products all over the region. DOE's Energy Program for Innovation Clusters (EPIC) recently awarded Launch Alaska $883,000 to support entrepreneurs seeking to deploy everything involved in electric transportation. From ships and cars to buses and aircraft, the region's transportation infrastructure has the potential to expand into an emissions-free future. 
DOE leverages the expertise of lab researchers to study efficient building design and resiliency through the Cold Climate Housing Research Center in Fairbanks, in collaboration with DOE's National Renewable Energy Laboratory. This research center works in partnership with the University of Alaska, other federal agencies, and state entities. Although currently focused on Alaska and the Arctic, this research and the applied experience gained will be applied to national and global challenges. The Center has worked with communities across Alaska for over two decades, seeking to develop and implement designs that address local priorities for housing, with maximum use of locally available materials and construction capabilities.  
Modular infrastructure opportunities are also being explored. CCHRC and the community of Unalakleet are collaborating to demonstrate a concept for a kitchen/restroom/laundry unit that can be factory-assembled and deployed for integration with living space that is constructed on-site using the local workforce. Talk about a timely initiative–this concept helps to address the critical need for affordable housing in this region. 
Seaweed Solutions
Seaweed could pose as an energy solution for the Arctic's future transportation needs. DOE's Macroalgae Research Inspiring Novel Energy Resources (MARINER) program is studying macroalgae, or seaweed, to be converted into a low-carbon fuel alternative. Its potential as a biofuel could provide non-fossil alternatives for existing engines in Alaska, the Arctic and beyond.  
DOE's work in the Arctic is strengthened through partnerships with national labs, federal agency partners, academia, tribal organizations, and industry partners. Working with our Arctic stakeholders, we aim to develop and implement solutions for this diverse region that combat climate change, enable a smooth clean energy transition, and broadly benefit its people and communities. Join us on this journey!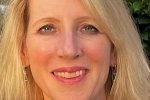 Carolyn Hinkley
Carolyn Hinkley is a communications specialist in the Office of Electricity and previously served as the acting communications director for the Arctic Energy Office.
more by this author