Who We Are:
The Office of Clean Energy Demonstrations (OCED) accelerates clean energy technologies and fills a critical innovation gap on the path to 100% clean electricity by 2035 and net-zero emissions by 2050.
Our Mission:
To deliver clean energy demonstration projects at scale in partnership with the private sector to accelerate deployment, market adoption, and the equitable transition to a decarbonized energy system.
Our Story:
In December 2021, the U.S. Department of Energy (DOE) announced the establishment of the Office of Clean Energy Demonstrations to deliver $21.5 billion provided by the Bipartisan Infrastructure Law to support large-scale clean energy demonstration projects.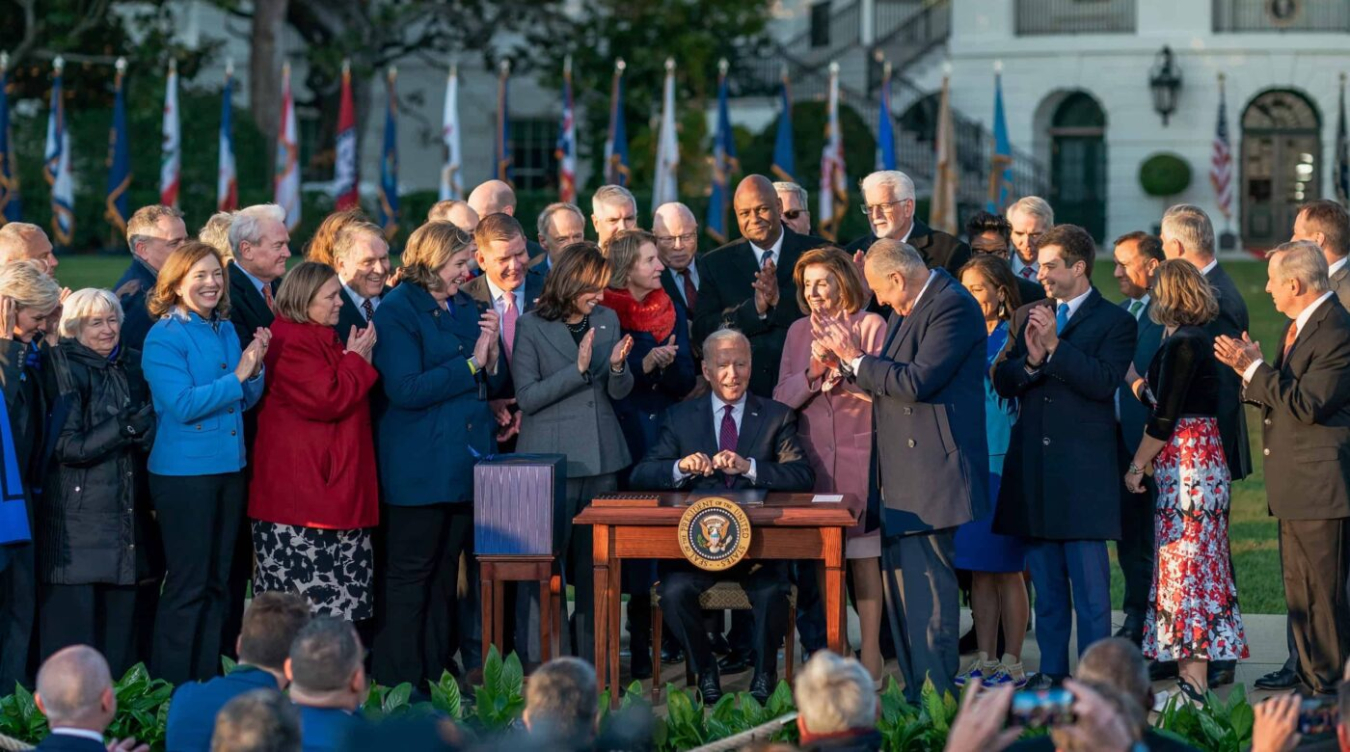 The founding of OCED represents a new chapter that builds on DOE's long-standing position as the premier international driver for clean energy research and development, expanding DOE's scope to fill a critical innovation gap on the path to net-zero emissions by 2050. It also represents the Department's commitment to supporting an equitable and just energy transition, guided by engagement with communities, Tribes, and other stakeholders.
OCED programs include investments in clean hydrogen, carbon management, advanced nuclear reactors, long-duration energy storage, industrial decarbonization, demonstrations in rural areas and on current and former mine land, and more.
In August 2022, President Biden signed the Inflation Reduction Act, expanding key programs at DOE, and providing $5.8 billion to OCED for a new advanced industrial facilities deployment program. 
In September 2022, DOE announced David Crane as the Director of OCED.  
Our Work Supports the Department of Energy's Goals for a Robust Clean Energy Economy:
Clean Energy Deployment and Emissions Reductions: Deliver clean energy demonstration projects to enable 100% clean electricity by 2035 and net zero emissions by 2050 through an equitable energy transition.
Justice and Equity: Support the Justice40 Initiative, with the goal that 40% of the overall benefits of certain federal investments—including those in climate change, clean energy, and workforce development and training—flow to underserved and overburdened communities. 
Quality Job Creation: Help place Americans in skilled trades, engineering, and construction to build a new clean energy infrastructure and economy, while making sure that every American worker and community can benefit from—and see their future in—clean energy solutions.
Private Sector Uptake of Clean Energy Technologies: Unlock and scale the trillion-dollar clean energy follow on investment from the private sector and other sources of capital.
Contact Us:
Contact us for more information.
Sign Up for OCED News & Alerts
Subscribe and stay up-to-date on all upcoming funding opportunities, news announcements, upcoming events, and more.