You are here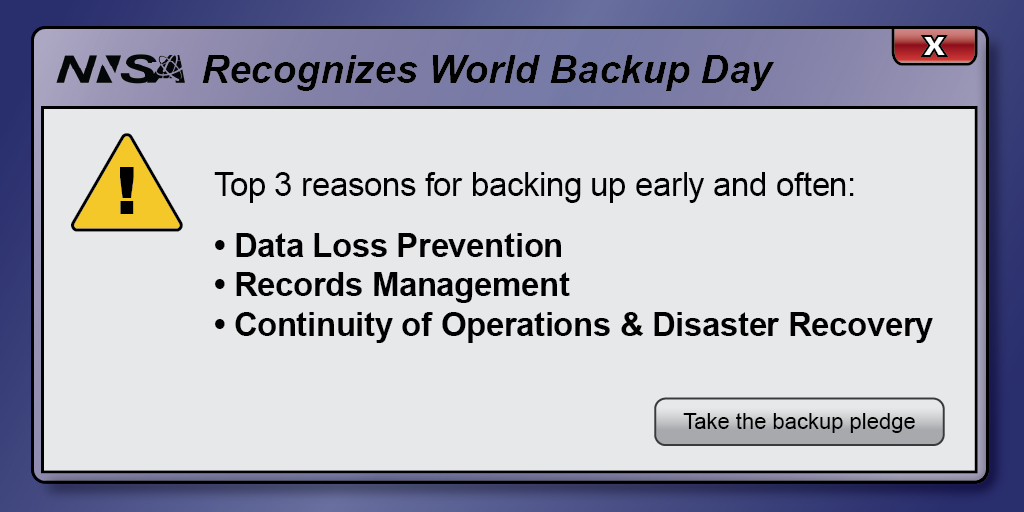 NNSA knows the importance of regular backups. In recognition of World Backup Day, we want to share our top three reasons for backing up early and often.
Data Loss Prevention NNSA generates and hosts some of the Nation's most vital national security information. Regular backups aid in NNSA data loss prevention to ensure sensitive and critical information stays on federal networks inside NNSA firewalls – where only we can see them.
Records Management Backups are critical to ensure that NNSA maintains important records around weapons activity and stockpile stewardship. There are federal laws and mandates regarding record creation, maintenance, and disposition that NNSA is responsible for complying with – and backups help us do that.
COOP & Disaster Recovery NNSA participates in both national and international continuity of operations and disaster recovery efforts. Backing up our data and networks gives emergency responders assurance that the information they need is available when time is of the essence.