You are here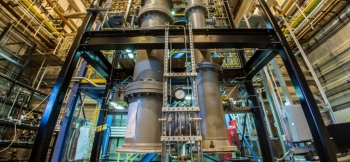 The Department of Energy's Loan Programs Office (LPO) is announcing two administrative updates 
to its Section 1703 loan guarantee program. This program was authorized by Title XVII of the Energy 
Policy Act of 2005 and issues loan guarantees to eligible innovative energy projects. 
1. The LPO is reducing application fees under its $8 billion Advanced Fossil Energy Projects 
Loan Guarantee Solicitation. Specifically, the Part I application fee has been reduced from 
$75,000 to $50,000 and the Part II application fee has been reduced from $925,000 to $350,000
for applications requesting more than $150 million in loan guarantees. The Part II application 
fee has been reduced to $100,000 for applications requesting a loan guarantee for $150 million 
or less. More information is available here.
2. The LPO is announcing that a credit-based interest rate spread will be added to certain loans that 
are issued by the Federal Financing Bank (FFB) and backed by a 100 percent loan guarantee 
issued by the Department of Energy. Information on the credit-based interest rate formula can be 
found
here
.