Dan Smith joined the U.S. Department of Energy (DOE) Office of Indian Energy Policy and Programs as a general engineer in February 2021. Duty stationed in Anchorage, Alaska, he serves as a technical expert supporting technical assistance and administering financial assistance awards to Alaska Native villages, Alaska Native regional and village corporations, and tribal and inter-tribal organizations.
Mr. Smith originates from the Midwest around Chicago and studied Civil Engineering with a focus on hydraulic and water resources engineering. After completing his education, he moved to Alaska to indulge his love of cold weather and beautiful geography, and to pursue his personal mission of building infrastructure.
Shortly after relocating, he began working for the Alaska Energy Authority on a large hydroelectric projects and other smaller renewable energy projects. After a tenure at the Alaska Energy Authority he began work with the large nonprofit Alaska Native Tribal Health Consortium, where he worked on energy systems used for providing drinking water and sanitation infrastructure in Native villages across the State of Alaska.
Mr. Smith joined DOE's Office of Indian Energy to advance his goal of fostering infrastructure development to improve living conditions for Alaska Natives by maximizing the development and deployment of energy solutions for the benefit of these communities.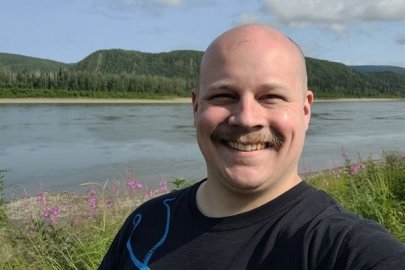 Meet Our Team: Dan Smith Pursues Personal Passion for Infrastructure as Alaska-Based General Engineer
Dan Smith is a general engineer who joined the team in March 2021 and is duty stationed in Anchorage, Alaska.
Learn more