RENEWABLE ENERGY PROJECT SAVES ENERGY AND COSTS, SUPPORTING GRATON RANCHERIA'S ENVIRONMENTAL AND SOCIAL JUSTICE MISSION
Like the oak savannah grassland that surrounds Graton Rancheria Resort and Casino, the sleek rooftop solar array that reflects the blue sky above tells a story.
It's the story of a restored Tribe's regenerative approach to designing their future.
In the last three decades, the Federated Indians of Graton Rancheria (FIGR) have both recovered a portion of their ancestral homeland and reclaimed their status as a federally recognized Tribe.
Descendants of the Coast Miwok and Southern Pomo peoples, FIGR purchased their current land base—250 acres of tribal trust land in Sonoma County, California—which is home to their resort and casino. And their casino was as pivotal to securing the hard-won sliver of land known as Graton Rancheria as it was to the resurgence the Tribe is experiencing.
"It sounded antithetical," Tribal Chairman Greg Sarris said of the proposal to restore land once taken and forever altered. But realizing "the only way to do that was to go the casino route," he pitched it to the Tribal Council as a means to an end.
"I said, 'If this casino could become a platform for social justice and environmental stewardship, let's do it.'"
Conservationist Culture Underpins Visionary Plan
"Our culture was predicated on profound respect," Chairman Sarris wrote in his memoir Becoming Story: A Journey Among Seasons, Places, Trees, and Ancestors. "You had to be mindful of all life, reminded that you were not the center of the universe but just a part of it."
Guided by the instructions their ancestors left them—take care of the land, refrain from taking more than needed, and share what is given so everyone has enough—his Tribe embarked on an economic development strategy rooted in respect and reverence for the natural world.
Through their mission-critical work of caring for the land, they are modeling conservationist culture through a regenerative approach to community development that reflects principles of resilient design.
"The solar project is just an integral part" of that, Chairman Sarris said, admiring the 1.5-MW solar photovoltaic (PV) system that has optimized his view and improved the Tribe's bottom line. "Because when you're taking, you want as much to be able to give back—and solar is giving back. Solar isn't just taking. Solar isn't just draining. It's something that's sustainable."
The system began generating clean energy from the sun in April 2022, offsetting the resort and casino's energy use, cutting FIGR's costs, and amping up their mission-driven efforts to take care of the earth and give back to the community. A nearly $2.0 million U.S. Department of Energy Office of Indian Energy grant supplemented the Tribe's $1.6 million investment in the project.
G.R.E.E.N. Project Goals
Model tribal environmental stewardship.
Create a sustainable, renewable energy resource for the Tribe.
Establish tribal energy independence and energy choice.
Provide tribal citizen education in the energy sector.
Encourage information sharing (intertribal, multiagency, and with project partners).
Energy Planning Prioritizes Sustainability, Reciprocity
Started in 2017 and completed in 2022, the Graton Renewable Energy Efficiency Network (G.R.E.E.N.) Project is a stepping stone to the 100% clean energy future Chairman Sarris envisions for the Tribe.
"I'm a guy that has a Ph.D. in modern thought and literature. I didn't know a lot about the casino business. And one of the things I've learned is that casinos use a lot of energy," Sarris said. "So this is just the beginning, and we're so proud and happy to work with the Department of Energy, and specifically the Office of Indian Energy."
DOE Project Officer Tweedie Doe worked closely with the tribal staff who were steeped in the technical challenges, meeting regularly with the team to pursue solutions throughout the 5-year effort. "They kept working at it, slowly and surely," she said, underscoring their professionalism and dedication to completing the solar project. "Chairman Sarris' vision is so inspiring, and it takes an army to realize it."
The solar project is part of a phased approach to FIGR's visionary energy transition, which began with energy efficient lighting, appliances, and electronics, as well as electric vehicle (EV) charging stations. Sarris is pushing for more clean energy and looking at ways to combine low-impact solar with organic agriculture to create co-benefits as economic development expands.
This first solar PV system will reduce building electricity use by an estimated 13%, saving about $400,000 per year and approximately $10 million over the life of the system.
Along with benefiting the Tribe, the energy and cost savings from the solar PV system support FIGR's efforts to serve the community through environmental and social justice programs and initiatives.
Green Energy Supports Environmental and Social Justice
"The great leveler is the environment because it does not discriminate," Chairman Sarris said. "If we look at the land and the sun and what's happening, it does not single out religion, race, sexual orientation, whatever. It is the thing that connects us, unites us, and will ultimately either sustain us or destroy us."
Focused on connecting, uniting, and sustaining, FIGR has donated $60 million to environmental stewardship and social justice causes since Graton Casino and Resort opened 8 1/2 years ago.
FIGR's environmental program has a dual focus, combining restoration of the aboriginal environment with organic farming. On their current five-acre plot, the Tribe grows vegetables and raises chickens. Through these efforts, tribal elders receive weekly produce boxes delivered to their doorsteps. As the program expands this year, resort employees, who get three free meals a day in the 450-seat team dining room, will have the added benefit of eating organic produce grown locally on the Rancheria.
"In the final phase, we will grow enough organic produce to sell it at cost in low-income neighborhoods so that the folks who can't afford to go to Whole Foods can get the foods others can buy," Chairman Sarris said.
Toward the goal of restoration, FIGR has forged partnerships with local, regional, and national agencies to co-manage public lands. One such collaboration with Sonoma County gives FIGR an equal voice in decisions about the restoration of the aboriginal landscape and park use. And early this year FIGR signed a precedent-setting co-management agreement with Point Reyes National Seashore—a National Park.
On the social justice front, the Tribe has made education and fair compensation top priorities.
When the law precluded the University of California (UC) from extending tuition-free enrollment to all students of California Indian heritage, including those affiliated with groups that aren't federally recognized, the president reached out to Chairman Sarris. The Tribe, as a sovereign Nation, stepped in to fill the gap, committing $2.5 million a year to ensure that all California American Indians can attend UC tuition-free.
FIGR also pays "among the highest wages and benefits of any casino in the country," Chairman Sarris said. "Everyone who works for us 20 hours or more a week pays nothing out of their paycheck for full [medical] coverage. To add a child or a spouse, that's $20 a month." FIGR also provides full dental and vision coverage.
Along with offering English, Spanish, and literacy classes for employees, FIGR fast-tracks the path to citizenship for green card holders and their family members, helping them complete the paperwork and covering all the required fees.
"At the beginning of our endeavors, we as a Tribe said it had to be something in the broad sense that benefited Indian and non-Indian alike, in the spirit of our ancestors—and the ethics of our ancestors to be responsible for a place," Chairman Sarris said. "And I'm just glad that I've lived long enough to see us doing this today."
"It's Good Business"
Chairman Sarris said FIGR hopes to become a model for other tribes and businesses. "We are proof certain here that by paying good wages, by being environmentally sensitive, you can simultaneously work to create a sustainable world and a fair world. Those things go together. And it's good business."
That's the new story the Federated Indians of Graton Rancheria are telling as they look back to see the way forward. It's a comeback story and a story of becoming.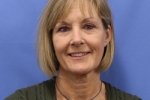 Karen Petersen
Karen Petersen is a communications strategist at the National Renewable Energy Laboratory's Communications & Public Affairs Office.
more by this author