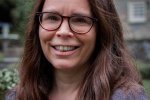 Dr. Jennifer Wilcox
Biography for Jennifer Wilcox, Principal Deputy Assistant Secretary for Fossil Energy and Carbon Management
more by this author
Good afternoon, everybody. My name is Jennifer Wilcox, and I am the Acting Assistant Secretary for the Office of Fossil Energy and Carbon Management at the U.S. Department of Energy.
It's an honor to be giving an address here at the CCSA Annual Conference, especially in light of the hard work going into organizing the COP26 event scheduled for next month in Glasgow.
With the help of technology and incentives, the U.S. economy aims to cut emissions by 50% by 2030, to produce 100% clean electricity by 2035, and to ultimately reach a net-zero U.S. carbon economy by 2050.
Decarbonization is a cornerstone of President Biden's strategy, which means we must look at every sector of the economy – from energy to manufacturing to transportation and the service sector – to truly make a difference.
And to do so, we must find ways to both reduce greenhouse gas emissions and remove legacy C02 from the accumulated pool in the atmosphere.
 
Carbon Capture
For our part, the Office of Fossil Energy has recently added "Carbon Management" to our name. Our mission centers around research, development, demonstration, and deployment priorities that will pave the way for net-zero carbon emissions by mid-century.
In the U.S., we are fortunate to have a wide variety of low-carbon energy options, but we also have existing, reliable fossil energy assets that we must use responsibly.
While we have made great strides putting wind and solar power onto the U.S. grid, coal and natural gas still provide most of the electricity, generating roughly 60% of U.S. electrical power.
So, while we continue to rely on fossil fuels to meet our energy demands today, we're working toward minimizing the environmental impacts of fossil fuels and decarbonize the existing infrastructure for tomorrow.
And this will require carbon capture coupled to reliable and dedicated storage. 
To date, the Department of Energy has invested more than $1 billion in developmental systems and technologies for point-source capture, which captures CO2 directly from power plants.
And moving forward, we must expand our efforts to capture carbon emissions from committed infrastructure expected to persist through mid-century. This will include some natural gas-fired power plants – as well as harder-to-decarbonize industrial sectors like hydrogen, cement, and steel production.
And just last week, DOE announced $45 million in funding for 12 projects to advance point-source carbon capture and storage technology.
These approaches aim to capture up to 95 percent of CO2 emissions from natural gas plants and steel and cement producers.
And we must expand beyond the idea of just drawing a box around the unit that emits the carbon. We need to draw the box much larger to include the supply chains that go into these units, whether they produce energy or make a product.
Hence, our work also focuses on minimizing methane leakage associated with our natural gas supply chain, whether it's used as a feedstock for clean hydrogen, power, or LNG exports.
In addition to dedicated storage deep underground, we're also investing in building the foundational science for the catalytic conversion of CO2 into fuels and chemicals.
And we're looking at promising areas of R&D like the mineralization of CO2 into carbonate, specifically building materials like synthetic aggregate and concrete.
Ultimately, we're looking at is stacking a number of approaches together to achieve deep decarbonization. 
 
Air Capture
If this were a decade or more ago, we could have perhaps focused on just deep decarbonization by itself, but we are in a place where it's simply too late for that.
And achieving net-zero means for every molecule of CO2 we emit, we have to pull back out.
Our efforts are focused on deep decarbonization, avoiding emissions from entering the atmosphere in the first place, but we are out of time and to achieve net zero we need to scale up approvals to take CO2 out of the atmosphere to offset the truly hard to decarbonize sectors today.
I'm happy to report that my team at DOE is planning an event in Glasgow that will highlight international collaboration to deliver negative emissions solutions for climate change.
Back in May, 22-member nations and the European Commission recommitted to the next phase of the "Mission Innovation: Carbon Dioxide Removal" plan first launched alongside the Paris Agreement in 2015. This mission brings together a dynamic, ambitious, and delivery-focused alliance of governments, corporations, investors and research institutes to accelerate innovation on carbon dioxide removal.
The event in Glasgow will focus on key leadership efforts that will accelerate progress toward the Paris agreement goals and pathways to net-zero.
 
The Challenge
Back in 2012, I wrote the first textbook specifically on carbon capture, and since then, there has been a lot of creativity and invention regarding carbon capture technology.
Yet emissions globally have grown almost every year since, so our mission – and the work needed to achieve it – is more urgent than ever.
At the end of the day, there are many moving parts involved in getting us to net-zero – and more than enough work to go around to deploy CCUS and carbon removal at scale. 
So, my message today is that we have a unique opportunity – and a compelling responsibility – to help tackle the climate crisis and advance a net-zero, clean energy economy.
We have very little time left to avoid some of the worst impacts of climate change on our planet.
At the Department of Energy, we welcome the opportunity to work with our partners in the U.K. – and around the world – to develop and deploy solutions regarding carbon capture, storage, conversion and removal.
The climate crisis threatens our people, communities, public health and economy, and to be even more direct – our ability to live on planet Earth.
Thank you again for inviting me to share this message with you.