What is your proposed research topic?
I'll be studying the potential benefits of harnessing wave energy to improve coastal resilience for the Makah Tribe, whose land is situated on the northwest corner of the Olympic Peninsula. My research supports their decision-making process as they consider steps like improving grid reliability, moving infrastructure away from the tsunami inundation zone, or electrifying the power system to reduce their dependence on diesel supplies.
How does your background prepare you to be an ORISE fellow?
I've completed two internships at the National Renewable Energy Laboratory, in which I developed software to analyze the cost and performance of wave energy systems. That same type of computational analysis can be applied here to see how wave energy technologies would theoretically perform at a community scale.
Also, on a personal level, I'm active in the campus group, Mechanical Engineering Students Against Racism, which aims to dismantle systems of oppression through community collaboration. I feel more prepared to do community-based project research after participating in conversations and collaborating with this student group.
What does a typical day look like for you?
I do a lot of sitting at home, coding, and sending emails, but I like to be active too. I've played a lot of ultimate frisbee over the years. I also began surfing back when I was 8 or 9 but stopped for several years, so I'm hoping to pick it back up again soon.
What do you hope to get out of this fellowship?
I want to try to identify what the tribe's first step could be, or if there should even be a first step, in their journey toward using wave energy for a more resilient future. That may be overestimating what I can do during this time, but I believe I can provide a strong foundation of documented research, and more importantly relationships, related to the opportunities with wave energy. And on the personal side, I'm interested in learning more about how renewable technologies can be a liberating force for underrepresented communities.
What is your biggest dream for the future of clean energy in America?
I see a decentralized energy future that gives direct authority to the user. I've been reading up on energy democracy lately, so I think communities should have more authority, agency, and understanding when it comes to their power supply.
Learn about the other graduate students selected for the 2021 ORISE fellowship program.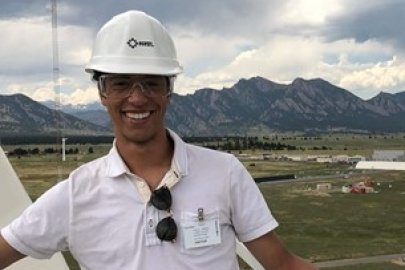 ORISE Graduate Fellow: Trent Dillon
Trent Dillon, a Ph.D. student at the University of Washington in Seattle, will explore location-specific options and opportunities for the Makah Tribe in Neah Bay, Washington, to harness wave energy.
Learn more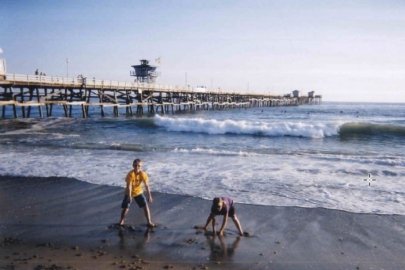 ORISE Graduate Fellow: Michael Kelly
Michael Kelly, a Ph.D. student at the University of California, Berkeley, will assess how flexible-inflatable wave energy converters perform relative to their rigid counterparts when coupled with traditional, high-efficiency power take-off systems.
Learn more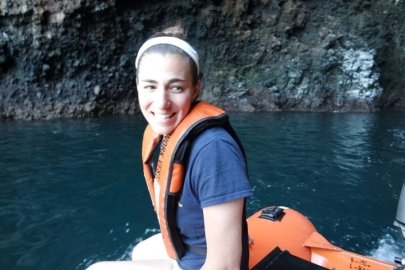 ORISE Graduate Fellow: Ali Trueworthy
While working on master's and doctoral degrees at Oregon State University, Ali Trueworthy will develop a user-centered design methodology for high-performance wave energy devices during her fellowship.
Learn more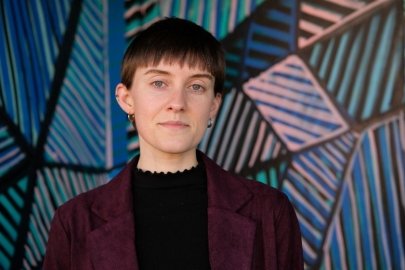 ORISE Graduate Fellow: Katherine Van Ness
Katherine Van Ness will be leveraging computational modeling techniques to develop model simulations of laboratory-scale blade pitch control experiments.
Learn more